Views: 755679
Popularity: 99% (43th place)
Number of paths: 23
Number of GPS tracks: 4
Description of mountain:
Šmarna gora is most visited peak in Slovenia. It is situated in vicinity of Ljubljana. If we are more accurate it is situated above villages Šmartno pod Šmarno goro, Tacen and Spodnje Pirniče. On top are inns and a church. View is nice to Ljubljana and hinterland. We can also see Kamniško-Savinja's Alps.
Webcams in radius of km:
Brezovica, Brezovica pri Ljubljani, Brnik, Cerklje na Gorenjskem, Dom na Govejku, Domžale, Dragomer, Golovec (Astronomski observatorij FMF), Katarina nad Ljubljano, Kranj (Labore), Krtina, Ljubljana (Cankarjevo nabrežje), Ljubljana (Ižanska cesta), Ljubljana (Kongresni trg), Ljubljana (Mestni trg), Ljubljana (UKC Ljubljana), Ljubljana (živalski vrt - levi), Ljubljana - živalski vrt, Ljubljana Barje, Ljubljana Bežigrad, Ljubljana Brdo, Ljubljana Brod, Ljubljana Dravlje, Ljubljana Golovec, Ljubljana jug, Ljubljana Koseze, Ljubljana Koseze, Ljubljana Kozarje, Ljubljana Malence, Ljubljana Nove Jarše, Ljubljana Rudnik, Ljubljana Šentvid, Ljubljana Šiška, Ljubljana Šmartno, Ljubljana Tomačevo, Ljubljana Zadobrova, Ljubljanski grad, Medvode, Medvode, Moste pri Komendi, Polhov Gradec, Radomlje, Rašica nad Ljubljano, Šentjakob, Šmarna gora, Smlednik, Stražišče pri Kranju, Torovo, Vir pri Domžalah, Vodice , Voklo, Zbiljsko jezero, Želodnik
Share:

facebook

Twitter

myspace
Digg
delicious

reddit
Panorama:

Pictures: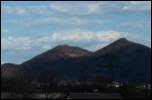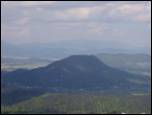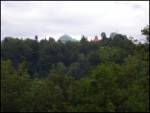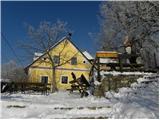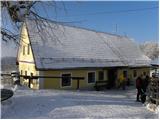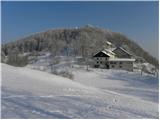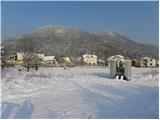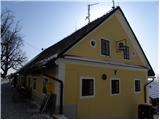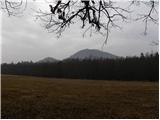 Copyright © 2006-2015
Privacy Policy
, Hribi.net, Mountaineering, Hiking, Trekking, Climbing