Views: 729549
Popularity: 99% (23th place)
Number of paths: 12
Number of GPS tracks: 0
Description of mountain:
Prisank is situated between three valleys. These valleys are Mlinarica, Krnica and Suha Pišnica. From not very spacious peak is great view to Škrlatica and Špik. On the other side is Mojstrovka and above in behind is Jalovec. Peak has also an inscription book.
Webcams in radius of km:
Belopeška jezera / Laghi di Fusine, Dovje, Dovje (apartmaji Triglav), Jezero Jasna, Korensko sedlo, Kranjska Gora, Kranjska Gora (Podkoren (vrtljiva kamera)), Kranjska Gora (Podkoren), Kranjska Gora (Vaški trg), Kranjska Gora (vrtljiva kamera), Kredarica, Mangart, Mangartska planina, Mihov dom na Vršiču, Mojčin dom na Vitrancu, Mojstrana, Peč - Tromeja, Planica, Pokljuka, Poštarski dom na Vršiču, Predel, Pri Jalnu / Fusine Laghi, Rateče, Rateče (smučišče Macesnovec), Razor in Prisank, Svinjak, Trenta, Triglavski ledenik, Viševnik
Share:

facebook

Twitter

myspace
Digg
delicious

reddit
Panorama:

Pictures: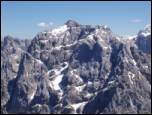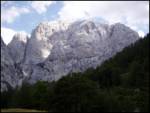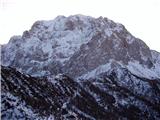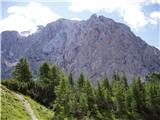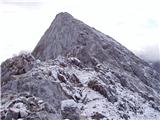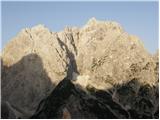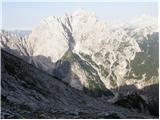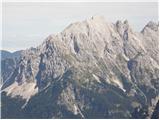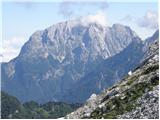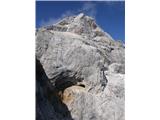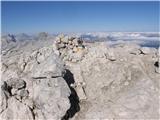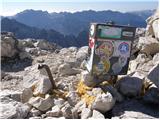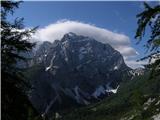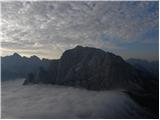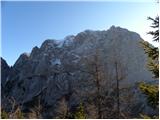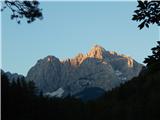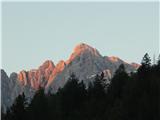 Video: