Views: 761989
Popularity: 99% (38th place)
Number of paths: 18
Number of GPS tracks: 0
Description of mountain:
On the north slope of Črna prst we can notice black soil, from which the mountain got its name. Črna prst is known for flora, which can be especially seen in its southern and even in north slopes. Peak is located in Spodnje Bohinjske gore above Bohinjska Bistrica. Only few meters below top is mountain hut of Zorka Jelinčiča, which is opened in summer season. In time, when hut is closed, hut offers modest bivouac.
Webcams in radius of km:
Bohinj, Bohinjska Bistrica, Bohinjsko jezero (čolnarna), Bohinjsko jezero (na Veglju), Črna prst, Davča, Gorje, Kobla, Koča na Uskovnici, Kojca, Kravja Črna gora, Orožnova koča na planini za Liscem, Petrovo Brdo, Pokljuka, Porezen, Ratitovec, Ravne pri Cerknem, Ravne v Bohinju, Smučišče Cerkno, Soriška planina, Viševnik, Vogar, Vogel, Zgornja Sorica, Zgornji Goreljek (Pokljuka)
Share:

facebook

Twitter

myspace
Digg
delicious

reddit
Panorama:

Pictures: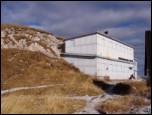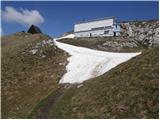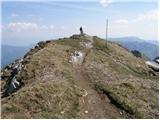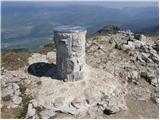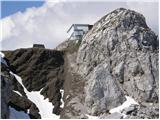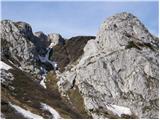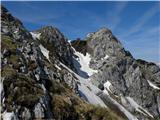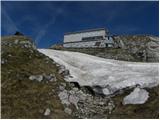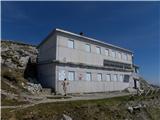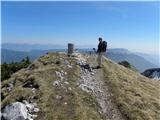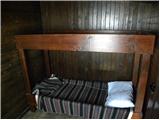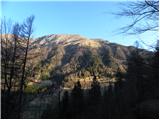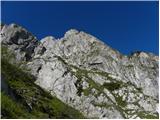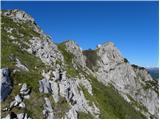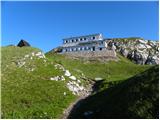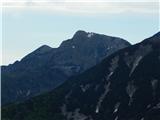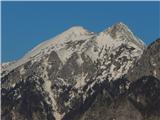 Video:
Copyright © 2006-2015
Privacy Policy
, Hribi.net, Mountaineering, Hiking, Trekking, Climbing