Starting point: Ravne (735 m)
Destination: Črna prst (1844 m)
Path name: via Orožnova koča
Time of walking: 3 h 5 min
Difficulty: easy marked way
Difficulty of skiing: demanding
Altitude difference: 1109 m
Altitude difference (by path): 1150 m
Map: TNP 1:50.000
Hiking equipment (summer):
Hiking equipment (winter): ice axe, crampons

Views: 100749
Trip rating: 9 votes
Number of pictures: 60
Number of comments: 47
Access to starting point:
We drive to Bohinjska Bistrica where we orient towards Soriška planina. We can soon see marks for Črna prst at right but we continue straight. A little bit later we come to a crossroad where an indicator directs us towards village Ravne. We orient on this road which brings us to the end of a village where the asphalt ends. We continue on a macadam road towards dom Dr. Janeza Mencingerja. The road soon brings us to a crossroad where a road towards the home branches left upwards. We park on a small parking road by the road. Parking is forbidden at the home.
Path description:
We go in the direction of Črna Prst from the hut of Dr. Janez Mencinger and the path leads us straight into the forest and slightly upwards. Because two roads exist to Črna prst, we take the right one over Orožnova cottage on the pasture behind Lisec. The path soon crosses the road and ascends through the forest some more along a nicely paved stream. We soon reach the pasture behind Lisec, where the new Oražnova hut stands. We continue into the forest and come to its end soon. The path now goes through a valley beneath Črna Prst. It turns right in a while and ascends sharply. It turns left and a road from a pasture behind Črna gora joins ours. A few more steps and we reach the saddle called Čez Suho. We take a right and walk for another 10 min to the top. The view is beautiful and we can see the entire Julian Alps. There is a hut of Zorko Jelinčič on the top, which also has a winter room.

On the way: Orožnova koča na planini za Liscem (1338m), Čez suho (1760m)
Trip can be prolonged to next destinations: Četrt (50 min), Črna prst, Konjski vrh (1 h 5 min), Poljanski vrh (1 h 20 min), Matajurski vrh (1 h 40 min), Rodica (3 h)
Recommended: panorama, similar trips, trips from the same starting point, trips with the same destination
Share:

facebook

Twitter

myspace
Digg
delicious

reddit
Netlog
Pictures: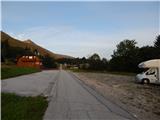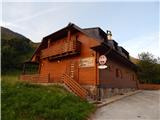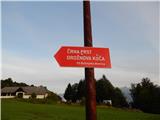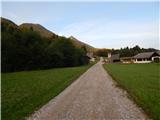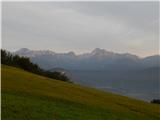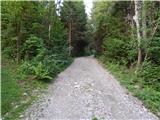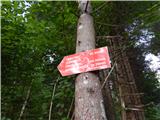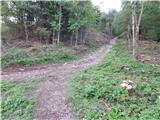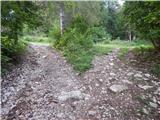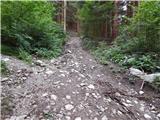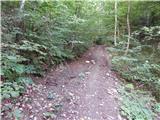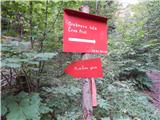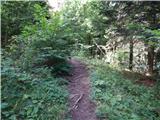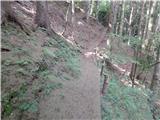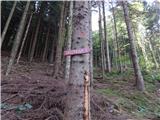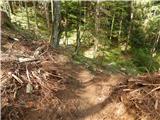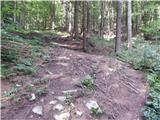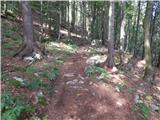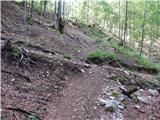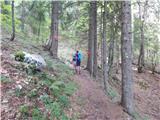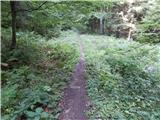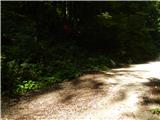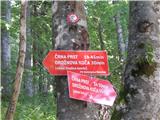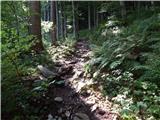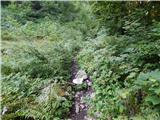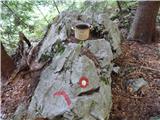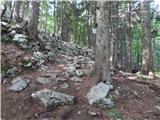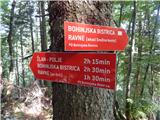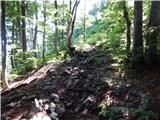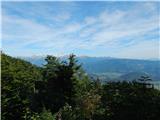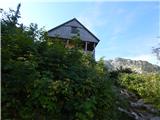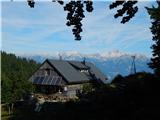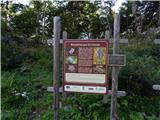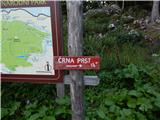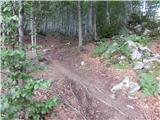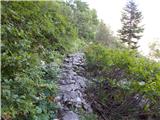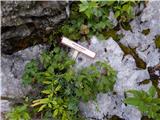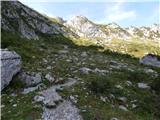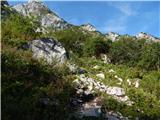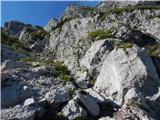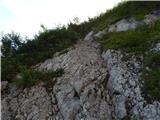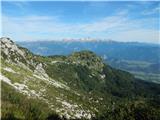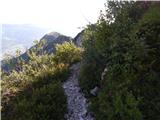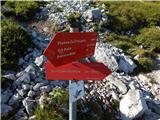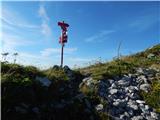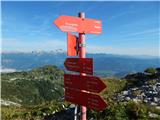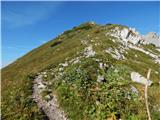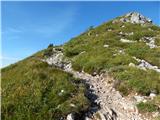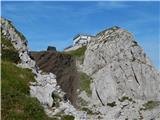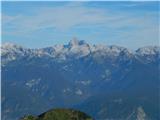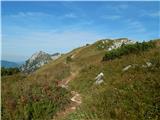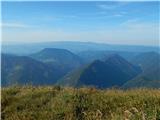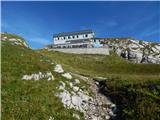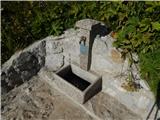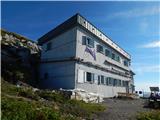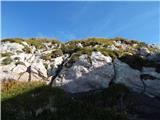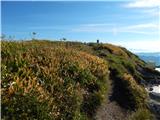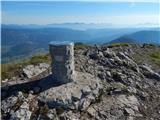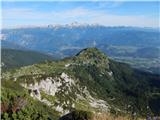 Video: