Views: 8960
Popularity: 31% (2005th place)
Number of paths: 3
Number of GPS tracks: 0
Description of mountain (Slovenian language):
Studor je 1002 m visoka razgledna gora nad Bohinjskim jezerom. Vzpenja se nad slikovitimi bohinjskimi vasmi Stara Fužina, Studor in Srednja Vas. Na travnatem vrhu Studorja se vam ponudi izjemen razgled na skoraj celotno Bohinjsko jezero in Staro Fužino, na drugi strani kotline pa lahko občudujete verigo Spodnjih Bohinjskih gora, vključno z Rodico in Voglom. Studor je tudi priljubljeno izhodišče za polete z jadralnimi padali.
Webcams in radius of km:
Bohinjska Bistrica, Bohinjsko jezero, Črna prst, Kobla, Koča na Uskovnici, Kravja Črna gora, Kredarica, Orožnova koča na planini za Liscem, Petrovo Brdo, Pokljuka, Porezen, Ravne v Bohinju, Soriška planina, Triglavski ledenik, Viševnik, Vogar, Vogel, Zgornja Sorica, Zgornji Goreljek (Pokljuka)
Share:

facebook

Twitter

myspace
Digg
delicious

reddit
Pictures: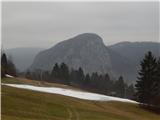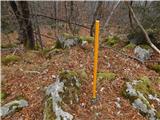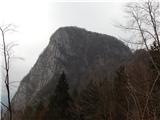 Copyright © 2006-2015
Privacy Policy
, Hribi.net, Mountaineering, Hiking, Trekking, Climbing