| | | | | | | | | |
| --- | --- | --- | --- | --- | --- | --- | --- | --- |
| Sivka | | | | | | | | |
Views: 429905
Popularity: 82% (507th place)
Number of paths: 7
Number of GPS tracks: 0
Description of mountain (automatic translation):
Lavender is a grassy peak, which is located in the extreme western part of the Polhov Gradec Hills. From the top, we also opened in fine weather, beautiful view, which reaches from Snežnik through Javornikov to Škofjeloško Cerkno Hills and continue to Julijcev, Karavanke and Kamnik Alps Savinjske.
Only a few meters below the summit, however, is also registered with the stamp box..
Surroundings within radius of
km:
Webcams in radius of km:
Bevke, Blegoš, Dom na Govejku, Katarina nad Ljubljano, Koča na Starem vrhu, Log pri Brezovici, Lubnik, Medvedje Brdo, Pasja ravan, Planina nad Vrhniko, Planinska koča Mrzlk, Rovte, Šentjošt nad Horjulom, Sinja Gorica, Smrečje, Stari vrh, Trebija, Verd, Vrhnika, Vrhnika, Vrhnika (Mantova), Zaplana, Žiri
Share:

facebook

Twitter

myspace
Digg
delicious

reddit
Panorama:

Pictures: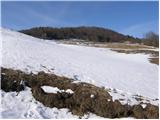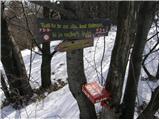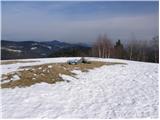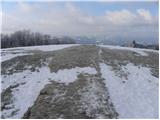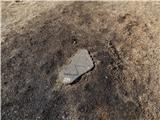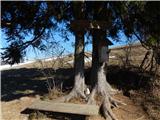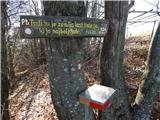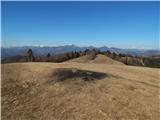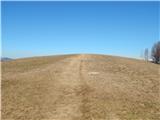 Copyright © 2006-2015
Privacy Policy
, Hribi.net, Mountaineering, Hiking, Trekking, Climbing