Views: 502037
Popularity: 90% (296th place)
Number of paths: 3
Number of GPS tracks: 0
Description of mountain:
Morbegna is decaying high mountain military fortress. In case of heavy storm offers us a refuge for short time. Its use is not for accommodation for the night or something likewise. Even staying in is on your own responsibility. Just few meters away is standing shooting bunker. Morbegna was built between World War One and World War Two. From here is great view to mountains around Trenta valley.
Webcams in radius of km:
Bohinjska Bistrica, Bohinjsko jezero (čolnarna), Bohinjsko jezero (na Veglju), Dovje, Dovje (apartmaji Triglav), Jezero Jasna, Koča na Gozdu, Koča na Uskovnici, Kranjska Gora, Kranjska Gora (Podkoren (vrtljiva kamera)), Kranjska Gora (Podkoren), Kranjska Gora (Vaški trg), Kranjska Gora (vrtljiva kamera), Kredarica, Mangart, Mihov dom na Vršiču, Mojčin dom na Vitrancu, Mojstrana, Planica, Pokljuka, Poštarski dom na Vršiču, Razor in Prisank, Trenta, Triglavski ledenik, Viševnik, Vogar, Vogel, Zgornji Goreljek (Pokljuka)
Share:

facebook

Twitter

myspace
Digg
delicious

reddit
Panorama:

Pictures: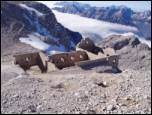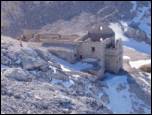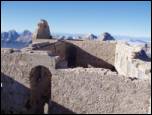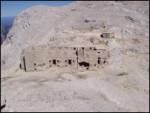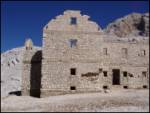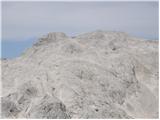 Copyright © 2006-2015
Privacy Policy
, Hribi.net, Mountaineering, Hiking, Trekking, Climbing