| | | | | | | | | |
| --- | --- | --- | --- | --- | --- | --- | --- | --- |
| Kokoš | | | | | | | | |
Views: 567264
Popularity: 95% (132th place)
Number of paths: 9
Number of GPS tracks: 1
Description of mountain (automatic translation):
Hen is a 670m high peak, which is located south of Lokavskega fields. Only a few meters below the summit, the border between Slovenia and Italy there is a Slovenian mountain post.
The grassy summit, surrounded by mainly pine forest, however, we opened a beautiful view especially to the south, where you can see the surrounding download..
Surroundings within radius of
km:
Webcams in radius of km:
Bazovica / Basovizza, Čebulovica, Divača, Katinara, Kozina, Krvavi Potok, Lazaret, Letališče Divača, Lipica, Milje / Muggia, Senožeška brda, Slavnik, Slavnik, Spodnje Škofije, Trst / Trieste, Vejna / Monte Grisa, Viadukt Črni Kal, Žirje pri Sežani
Share:

facebook

Twitter

myspace
Digg
delicious

reddit
Panorama:

Pictures: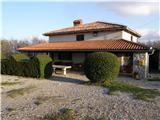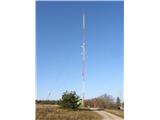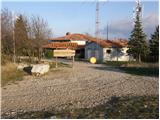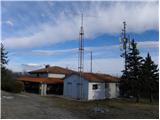 Copyright © 2006-2015
Privacy Policy
, Hribi.net, Mountaineering, Hiking, Trekking, Climbing