| | | | | | | | | |
| --- | --- | --- | --- | --- | --- | --- | --- | --- |
| Golič | | | | | | | | |
Views: 357501
Popularity: 72% (766th place)
Number of paths: 5
Number of GPS tracks: 1
Description of mountain (Slovenian language):
Golič je travnat greben, ki se razprostira od Kojnika do Slovensko-Hrvaške meje in se nadaljuje v greben Žbevnice na Hrvaški strani. Zaradi relativno dolgih dostopov je slabo obiskan in to mu daje tudi svoj čar. Na prvi ekstremiteti grebena s severo-zahoda je postavljen "križ" z vpisno knjigo. Naslednji kucelj je najvišji vrh Goliča (890 m), sledi Nadglavinjak (888 m), ki je zadnji vrh grebena, ki je v celoti na Slovenski strani.
S celotnega grebena se odpira lep razgled na Istro, morje, Snežnik ter seveda sosed Slavnik. V lepem vremenu se lahko vidi tudi Dolomite in zahodni del Julijskih Alp.
Share:

facebook

Twitter

myspace
Digg
delicious

reddit
Panorama:

Pictures: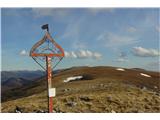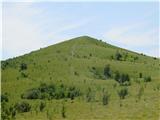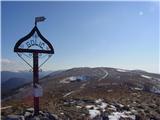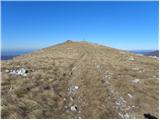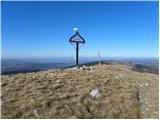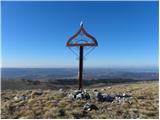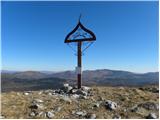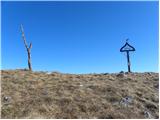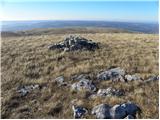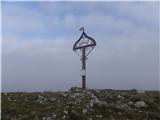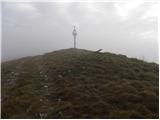 Copyright © 2006-2015
Privacy Policy
, Hribi.net, Mountaineering, Hiking, Trekking, Climbing