Starting point: Valvasorjev dom pod Stolom (1181 m)
Destination: Hochstuhl/Stol (2236 m)
Path name: Žirovniška way
Time of walking: 3 h
Difficulty: easy marked way
Difficulty of skiing: demanding
Altitude difference: 1055 m
Altitude difference (by path): 1080 m
Map: Karavanke - osrednji del 1:50.000
Hiking equipment (summer):
Hiking equipment (winter): ice axe, crampons

Views: 304605
Trip rating: 21 votes
Number of pictures: 45
Number of comments: 355
Access to starting point:
We drive to Žirovnica and then towards valley Završnica. We turn left in direction of Potoška planina and Valvasorjev dom in the point where the asphalt ends. We keep following the road till we come to a crossroads where we turn to left in direction of Potoška planina and Valvasorjev dom. When we come to another crossroads we direct on the right upper road in direction of Valvasorjev dom (Potoška planina left). We follow this road till a parking lot near the house and park there.
Path description:
From Valvasorjev dom we head west towards Stol. After 15 minutes of walking mostly in the forest we get to crossroad at Žirovniška planina. We go left upwards on the Žirovniška pot. The path leads us to a log of wood. If we have enough energy we can carry one to the cottage. The forest starts to rarify and there's more and more pines on the way. The way goes up on a little ridge under the valley between both peaks. Right after that the path turns left to Potoški Stol and Vajnež, but we continue by the south side of valley. The way leads us over a grassy ridge with a view to the cottage under Stol. We have 3 hours of walk to get here. From cottage on we continue to the top of Mali Stol, which is just a few meters above the cottage. From Mali Stol we go down on mountain pass between Mali and Veliki Stol. From pass to top we go over a sharp ascent with only 10 minutes of gradient. The view towards Austrian side opens on the top.

On the way: Žirovniška planina (1200m), Prešernova koča na Stolu (2174m), Mali Stol (2198m)
Recommended: panorama, similar trips, trips from the same starting point, trips with the same destination
Share:

facebook

Twitter

myspace
Digg
delicious

reddit
Netlog
Pictures: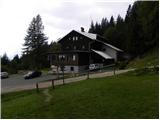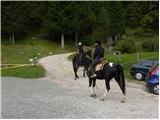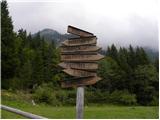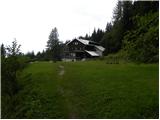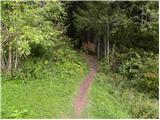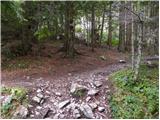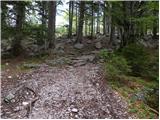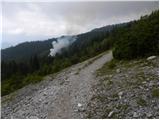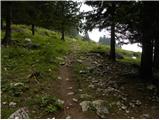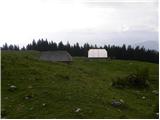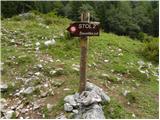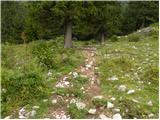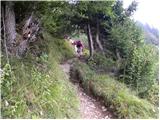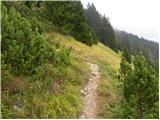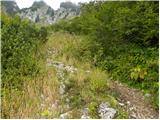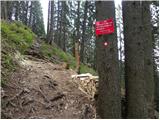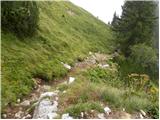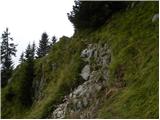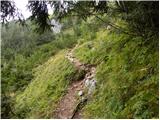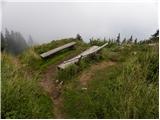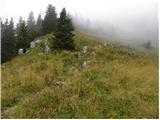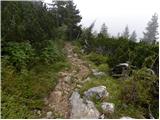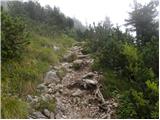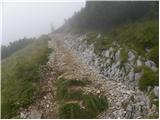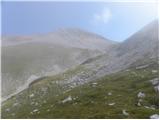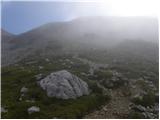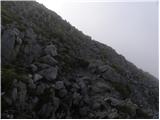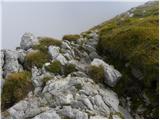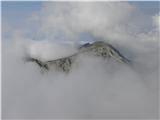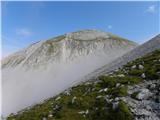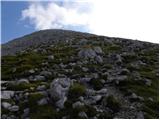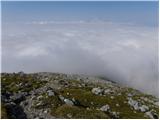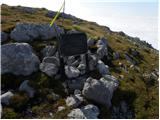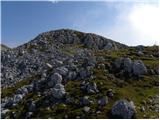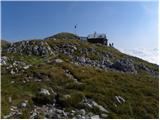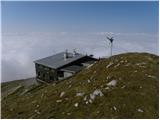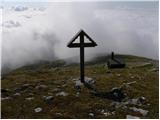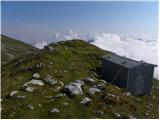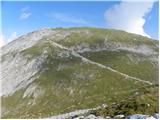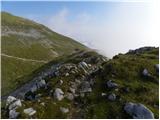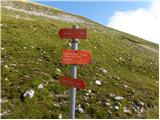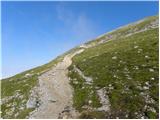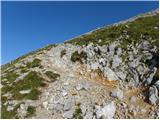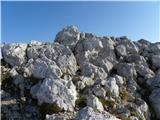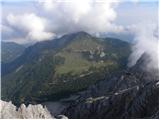 Video: