Starting point: Valvasorjev dom pod Stolom (1181 m)
Destination: Hochstuhl/Stol (2236 m)
Path name: Zabreška way
Time of walking: 3 h 20 min
Difficulty: easy marked way
Difficulty of skiing: demanding
Altitude difference: 1055 m
Altitude difference (by path): 1100 m
Map: Karavanke - osrednji del 1:50.000
Hiking equipment (summer):
Hiking equipment (winter): ice axe, crampons

Views: 77848
Trip rating: 12 votes
Number of pictures: 46
Number of comments: 77
Access to starting point:
We drive to Žirovnica and then towards valley Završnica. We turn left in direction of Potoška planina and Valvasorjev dom in the point where the asphalt ends. We keep following the road till we come to a crossroads where we turn to left in direction of Potoška planina and Valvasorjev dom. When we come to another crossroads we direct on the right upper road in direction of Valvasorjev dom (Potoška planina left). We follow this road till a parking lot near the house and park there.
Path description (automatic translation):
From home go eastwards towards Stol. After 15 minutes of walking through the woods almost flat arrive at the mountain Žirovniško. Here is a crossroads where the bottom path continue as the designated route Zabreška. The path crosses slopes remain under Stolom almost no changes in the level of. After 40 minutes walk from the car come to a crossroads where the right-offs on the way down the mountain Zabreško. Here, we left the path starts strmeje climb and us after 20 minutes brought the rise of the Old Mountain. Here stands bivouac, which is in disrepair. To stay in it is not possible. The path is then reintroduced into the forest, which is becoming rarer. The path crosses a short zone and rušja us to scale Finžgarjeva. Here is the way vzpne Monday on the grassy slope by a wide ridge Stol. Here we open a view on the surrounding peaks. Here the path turns slightly to the left and through the grass peak in poor hillside Stol 30 minutes to reach the booth Stolu. From the cabin we continue towards the top of Mali Stol, which is only a few meters above the booth. By Mali Stol going a few meters to the ridge between the two summits. From the saddle to the top but we have only 10 minutes Monday the rise of the crest moderately steep slope Stol. When you get on top of us open a view to Austria.

On the way: Žirovniška planina (1200m), Stara planina (1500m), Prešernova koča na Stolu (2174m), Mali Stol (2198m)
Recommended: panorama, similar trips, trips from the same starting point, trips with the same destination
Share:

facebook

Twitter

myspace
Digg
delicious

reddit
Netlog
Pictures: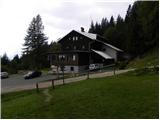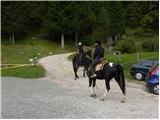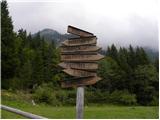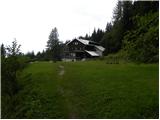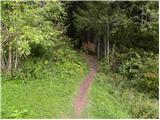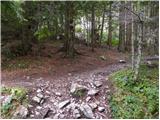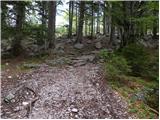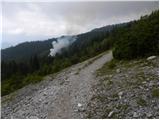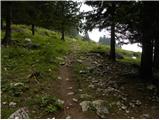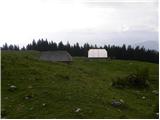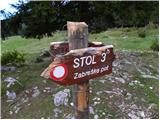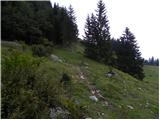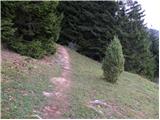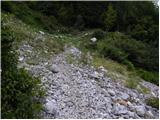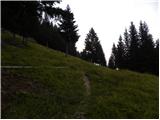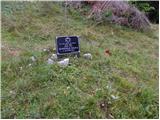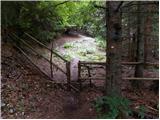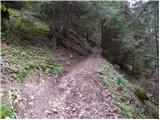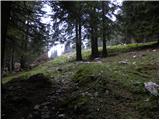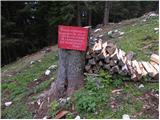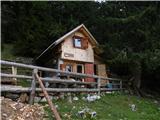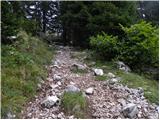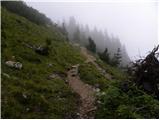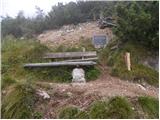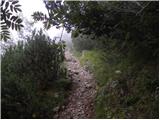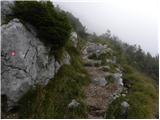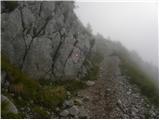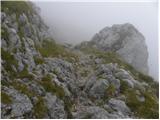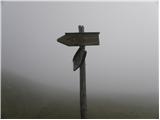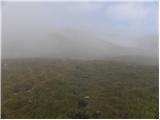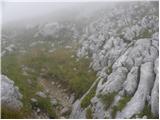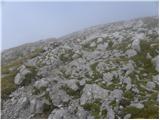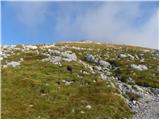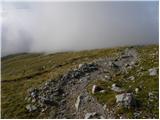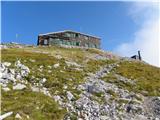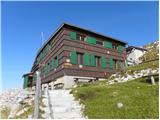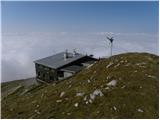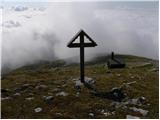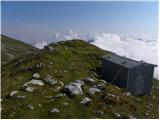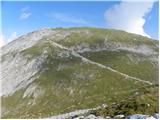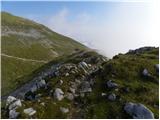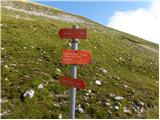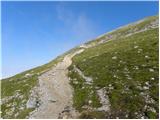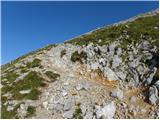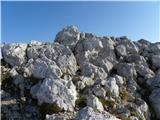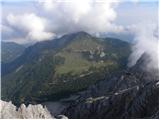 Video: