| | |
| --- | --- |
| Usek - Huhnerkogel/Košenjak | |
Starting point: Usek (1200 m)
Destination: Huhnerkogel/Košenjak (1522 m)
Path name: -
Time of walking: 2 h
Difficulty: easy marked way
Difficulty of skiing: easily
Altitude difference: 322 m
Altitude difference (by path): 400 m
Map: Koroška 1:50.000
Hiking equipment (summer):
Hiking equipment (winter): crampons, ice axe

Views: 9272
Trip rating: 1 votes
Number of pictures: 17
Number of comments: 1
Access to starting point (automatic translation):
Zapeljemo is at the center of Dravograda (here from Maribor Monday valley, or Drava from Velenje through the film), which codes for us Ojstrico focus on the road to us Monday 6.5 km leads to the church of Saint John the Baptist in Ojstrici. Only a few 10m for the church but come on the crossing, where continued hard right in the direction of Saint Urban. In the next crossroads follow the road against the said church, until you drive does not shut down the rampa adjacent to the parking lot when parkiramo road.
Path description (automatic translation):
From the rise of ramps on the road continued to be moderate climbs and us after a few minutes lead on the crossing, where we continue to the right (unmarked). The road to the barely significant rise, crosses the slopes towards the east. After about half an hour of walking, and road makes a sharp bend and left us in the forest at greater JASO, in the middle of which stands the church of Saint Urban. From the church to continue west, where Cross Having observed markings. The path that climbs to zložno at the border line between Slovenia and Austria lead us quickly to the 1367m high peak. The path to the top cast of lightly Stone slope, and then leads to a small wooden bivaka on the Austrian side channels (locked). Next, the road that still takes place on the border ridge climbs gently for a more or less poraščenem slope. Rarely open to us something about the Austrian mountains. Hidden forest path, but over time connected the way from the farm Lonhtar. Slightly but still come to a crossroads path where we left connected to the normal path Košenjak. Here, continue straight (right Koralpe) and follow the path to the top of which is achieved in a few steps further ten walk.
On the way:
Sveti Urban (above Kozji Vrh) (1329m)
Recommended: panorama, similar trips, trips with the same destination
Share:

facebook

Twitter

myspace
Digg
delicious

reddit
Netlog
Pictures: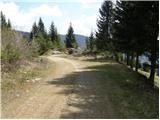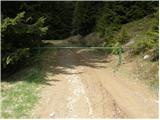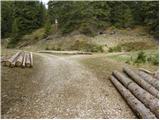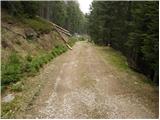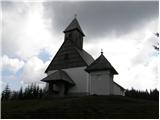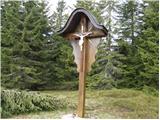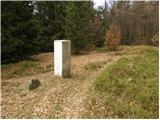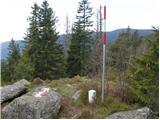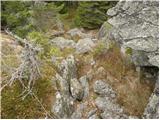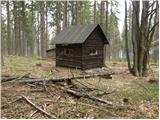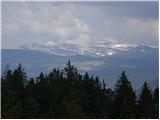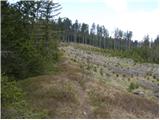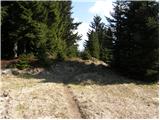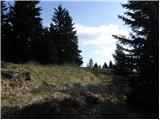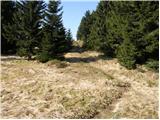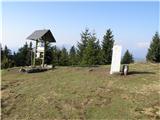 Copyright © 2006-2015
Privacy Policy
, Hribi.net, Mountaineering, Hiking, Trekking, Climbing