Starting point: Trnovec (390 m)
Destination: Gontarska planina (894 m)
Path name: -
Time of walking: 1 h 30 min
Difficulty: easy marked way
Difficulty of skiing: no data
Altitude difference: 504 m
Altitude difference (by path): 504 m
Map: Ljubljana - okolica 1:50.000
Hiking equipment (summer):
Hiking equipment (winter):

Views: 11282
Trip rating: 1 votes
Number of pictures: 20
Number of comments: 1
Access to starting point (Slovenian language):
Iz Medvod se zapeljemo v vas Sora, kjer se usmerimo proti vasi Topol (Katarina). Kmalu za vasjo Sora pridemo v vas Trnovec (redko naseljeno območje). Ko na desni strani ceste opazimo makadamsko cesto in ob njej kažipote parkiramo. Parkirišče je na levi strani ceste.
Path description (Slovenian language):
S parkirišča previdno prečimo cesto in se nato začnemo vzpenjati po makadamski cesti v smeri brunarice Osovnik.
Po približno desetih minutah hoje se v levo odcepi peš pot na Govejek, mi pa nadaljujemo po cesti, ki nas po pol ure hoje od izhodišča pripelje do manjšega zaselka. Tu cesta naredi levi ovinek in nas čez nekaj korakov pripelje na križišče dveh poti. Usmerimo se na desno pot (cesto) v smeri lovske koče (nadaljujemo lahko tudi po cesti, a potem obidemo lovsko kočo), le to pa dosežemo po minuti hoje od križišča.
Nadaljujemo naprej mimo koče in pot nas kmalu pripelje na cesto katero smo zapustili. Nekoliko naprej nas cesta pripelje na nekoliko večje križišče, kjer nadaljujemo levo v smeri Gontarske planine in Tošča (ostro levo Dom na Govejku, desno Osolnik). Pot naprej s ceste preide na pešpot, ki se prične prečno vzpenjati po nekoliko bolj strmem pobočju. Višje se steza prehodno povsem položi, nato pa nas v zmernem vzponu skozi gozd pripelje na razgleden vrh Gontarske planine.
On the way:
Dominov dom (670m)
Recommended: similar trips, trips from the same starting point, trips with the same destination
Share:

facebook

Twitter

myspace
Digg
delicious

reddit
Netlog
Pictures: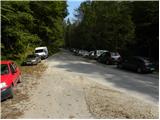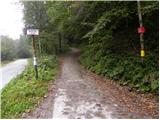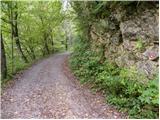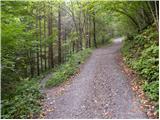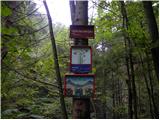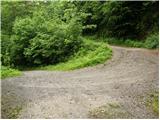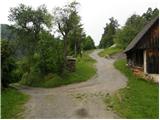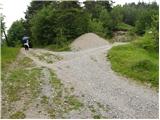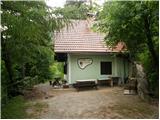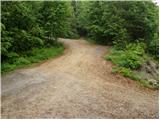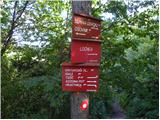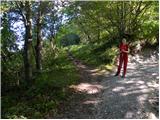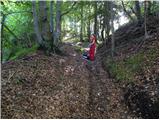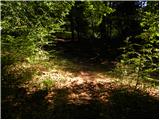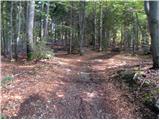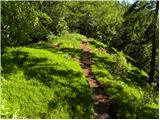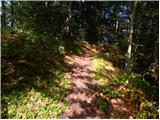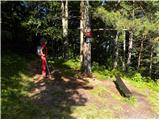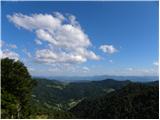 Video: