Views: 23094
Trip rating: 1 votes
Number of pictures: 22
Number of comments: 18
Access to starting point (automatic translation):
Zapeljemo is at the center of Dravograda (here from Maribor Monday valley, or Drava from Velenje through the film), which codes for us Ojstrico focus on the road to us Monday 6.5 km leads to the church of Saint John the Baptist in Ojstrici.
Path description (automatic translation):
From the church of Saint John the Baptist in Ojstrici we have 30 minutes upswing on the road to the lodge at Košenjaku with a beautiful view on the south side of the Pohorje, Uršlja mountain-Plešivcu, stoves, and there Raduha towards Kamnik-Savinjski Alps. When the house is left in the direction of focusing Košenjak. The path is then quickly into the forest, which is then climbs the greater part of the way. During the rise to the top of the path crosses the forest road, for it has been for some time climbing up a flight of kolovozu to crest slopes Košenjak. Only slightly below the peak reached in the border ridge, where we connected the way from Austria. Followed by only a few steps walking to the top, where we open a lovely view.
On the way:
Dom na Košenjaku (1169m)
Recommended: panorama, similar trips, trips from the same starting point, trips with the same destination
Share:

facebook

Twitter

myspace
Digg
delicious

reddit
Netlog
Pictures: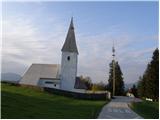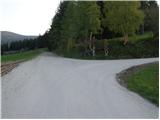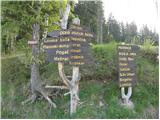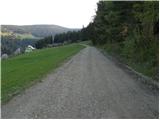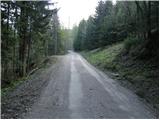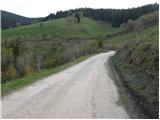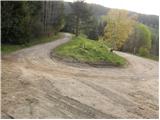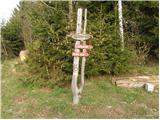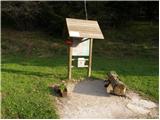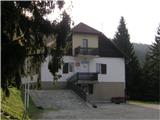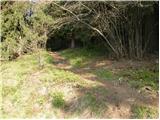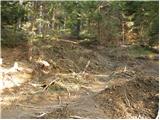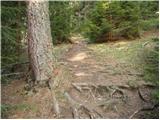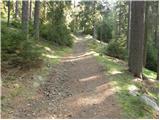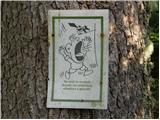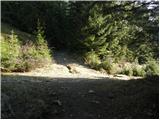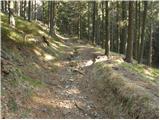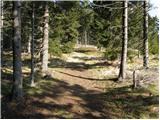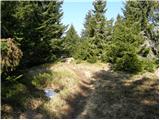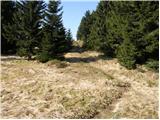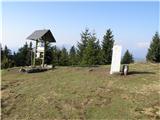 Video: