| | |
| --- | --- |
| Source of Hubelj - Otliško okno | |
Starting point: Source of Hubelj (250 m)
Destination: Otliško okno (800 m)
Path name: -
Time of walking: 1 h 20 min
Difficulty: easy marked way
Difficulty of skiing: partly demanding
Altitude difference: 550 m
Altitude difference (by path): 550 m
Map: Goriška 1:50.000
Hiking equipment (summer):
Hiking equipment (winter):

Views: 25690
Trip rating: 3 votes
Number of pictures: 20
Number of comments: 13
Access to starting point (automatic translation):
Driving under the road of rapid Razdrtega to Nova Gorica, or vice versa, and focusing on exports Ajdovscina. Then, at the crossroads (the first display) continue straight towards Cola and Idrije. At the second traffic light, turn right again towards Cola and follow the road only a few tens of meters to the place where the river cut across Hubelj. However, immediately after the bridge, turn left in the direction of the source Hublja (along the road observed tourist table). Then follow this road to the parking lot at source Hublja.
Path description (automatic translation):
Near the start of the parking lot observed the way to the window Otliškemu. The route originally vzpne the stairs and then go into the forest, where some time moderate climbs. The path is then gently drop and leads to the panoramic hillside from where we opened a nice view against the hillside Čavna. The path then goes into the forest and lead us quickly to bird house having seen the thermometer. Only a few meters away is having a nice way Klopca. Continue to climb and the path starts us past the places where it recorded the story of the emergence of Otliškega windows. Pot and then becoming increasingly steep and soon leads to the rocky slopes. The way it step by step becoming more and more viewing and diverse. Slightly higher path leads us under Otliško window, which already see on the right side. Few are observed to mark the little window Otliško. A little window is the way which is only 10m and is a must-see. The way forward pass in the middle of GRAPO tenuous at Christmas time observed jaslice. At the top of grape but come to the chapel in which the chest and put a stamp. There continue to the right toward the window to which we have, for five minutes walk. Just before the window is left offs on the way to kamnitemu polžu, which is the way only a well-minute. Returning from the screw back to the way we left and the few dozen steps to get information tables in the window Otliškem. From the tables may be going up to the window from which we opened a beautiful view of the valley Vipavsko.
Trip can be prolonged to next destinations: Navrše, Sinji vrh
Recommended: panorama, similar trips, trips from the same starting point, trips with the same destination
Share:

facebook

Twitter

myspace
Digg
delicious

reddit
Netlog
Pictures: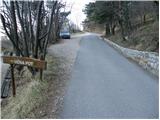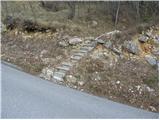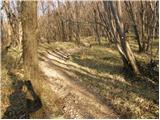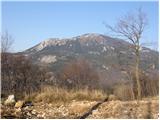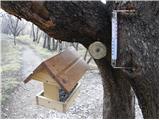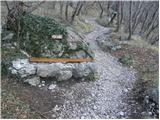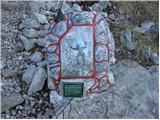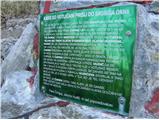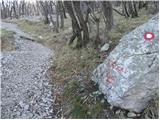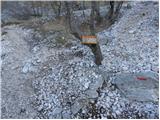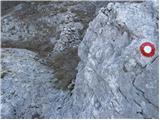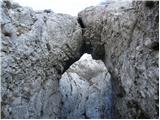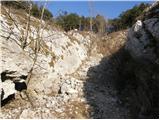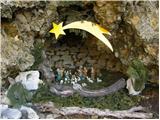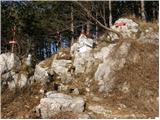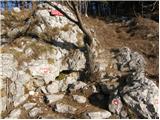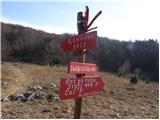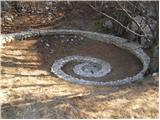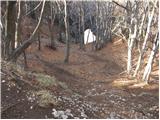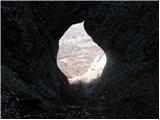 Copyright © 2006-2015
Privacy Policy
, Hribi.net, Mountaineering, Hiking, Trekking, Climbing