| | |
| --- | --- |
| Robanov kot - Kocbekov dom na Korošici | |
Starting point: Robanov kot (650 m)
Destination: Kocbekov dom na Korošici (1808 m)
Path name: -
Time of walking: 4 h
Difficulty: difficult marked way
Difficulty of skiing: very demanding
Altitude difference: 1158 m
Altitude difference (by path): 1300 m
Map: Kamniške in Savinjske Alpe 1:50.000
Hiking equipment (summer): helmet
Hiking equipment (winter): helmet, ice axe, crampons

Views: 25077
Trip rating: 2 votes
Number of pictures: 38
Number of comments: 30
Access to starting point:
We drive to Luče (from Mozirje or over Kranjski rak) and then towards Logarska dolina. When we come to Robanov kot, marks for alpine valley Robanov kot direct us to left. We direct on this road and follow it till first parking lot by marking boards where we park. There is another parking lot a kilometre away but you have to pay to park (2€).
Path description (automatic translation):
The parking lots continue on the road to. Only this will soon lead us to the crossroads, where we continue on the right upper road (left tourist farm). The road then quickly leaves still zadnjo farm in the village and us to the last public parking lots (price € 2). Only a few meters away but come on the crossing, where we continue straight on the road, where the barrier (right Strelovec). The road then goes into the forest and leads to a crossroads where we continue straight on the road (left partizanska Hospital 45min). The road then leads us in the woods on a nice Robanov lawn, where we open a lovely view of the surrounding DOB. On the other hand, there is pasture road again in the forest and are slightly more vzpne. Then cut across pasture fence, and soon after we get from the forest of panoramic mountain Robanovo.
The mountain continued for the codes "Korošica, Ojstrica" and the wide path of us after only a few meters into the woods. After a short climb the path turns left and crosses some lathe hudournikov. Restore the vzpnemo through the forest and soon come to a small waterfall on the slopes of Moličke furnaces and Great Green. Here the path turns right and starts through jeklenice and climb a few pegs on a rather steep slope. Followed by a brief re-ascent through the forest at slightly steep slopes, and then come in slightly more rocky part of the way. The path will then take some time climbing up a flight of steep slopes above the hudourniško GRAPO. The path is channeled here Monday beautiful crossings and is very well protected by jeklenico so that the ascent does not cause major problems. On the way we help a number of rungs, and carved into the rock step. Now a few strmejših climbs through jeklenice pegs and then the path leads us to a level slopes overgrown with Mountain Pine. The path through the ruševje us in a short downhill leads to a crossroads where we continue straight in the direction of Korošica (right Molička Mountain 10 minutes). Followed by a short ascent, and connect the path to Planine Podvežak to us for further short lead to cross climb Sedelce. The Sedelca going against ravnici Korošica. After that downhill followed by only a ten-minute walk to home.
On the way: Robanova planina (890m), Sedelce (1900m)
Trip can be prolonged to next destinations: Lučki Dedec, Ojstrica, Planjava
Recommended: panorama, similar trips, trips from the same starting point, trips with the same destination
Share:

facebook

Twitter

myspace
Digg
delicious

reddit
Netlog
Pictures: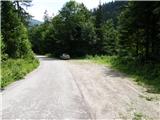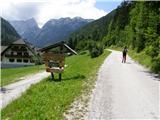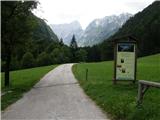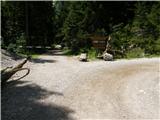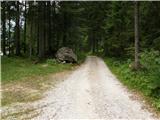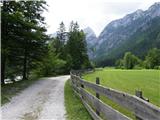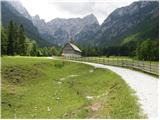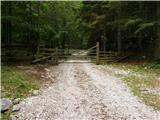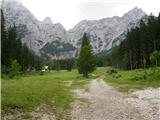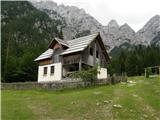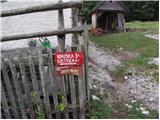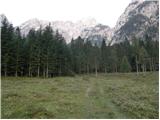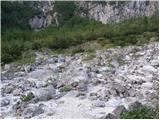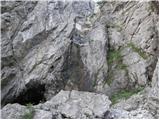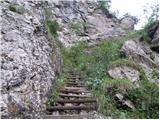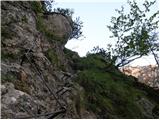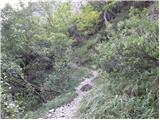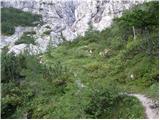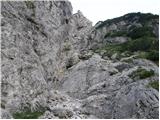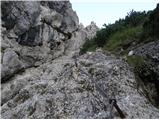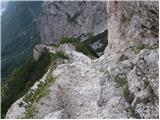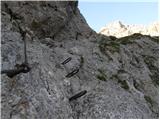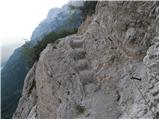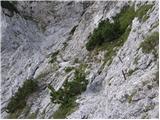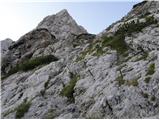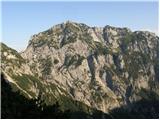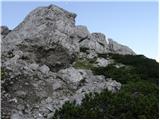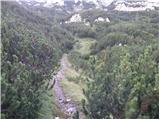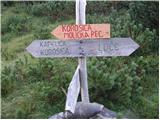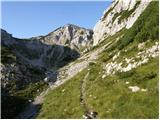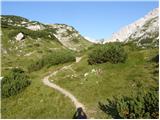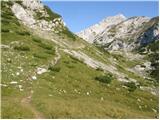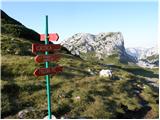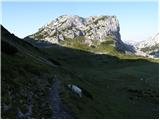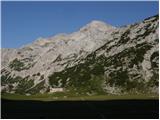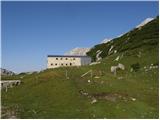 Copyright © 2006-2015
Privacy Policy
, Hribi.net, Mountaineering, Hiking, Trekking, Climbing