| | |
| --- | --- |
| Planina Blato - Triglav (Za Kopico) | |
Starting point: Planina Blato (1147 m)
Destination: Triglav (2864 m)
Path name: Za Kopico
Time of walking: 7 h 45 min
Difficulty: very difficult marked way
Difficulty of skiing: very demanding
Altitude difference: 1717 m
Altitude difference (by path): 2000 m
Map: Triglav 1:25.000
Hiking equipment (summer): helmet, self belay set
Hiking equipment (winter): helmet, self belay set, ice axe, crampons

Views: 25431
Trip rating: 2 votes
Number of pictures: 93
Number of comments: 9
Access to starting point:
We drive from Bohinjska Bistrica towards Stara Fužina. We come to a crossroads where we turn left at a chapel on the road rising steeply upwards. We soon come to a point where a toll payment is taken in summer season. Road rises steeply again and brings us to a meadow. A road going into a forest branches from this meadow and brings us to a crossroads. We go left here. We keep driving for some tome until we come to a crossroads for Vogar. We turn sharp right and keep driving couple of 100 metres till a parking lot on Blato mountain pasture.
Path description:
Just before the pasture, a cart track branches off on the parking place and goes steeply upwards. After 10 min, we reach a crossing and turn left. We follow a wide cart track all the way to the hut on the Pasture by the lake (Planina pri Jezeru) – has a winter room. We descend for a few meters and follow the directions to Triglavska lakes. After 3 min of walking, we reach the pasture of Dedno polje. A Shepard's hut is here, where you can buy sour milk or something else to eat or drink. The cottage is included into the Bohinj dairy road.
We turn right on the mountain pasture towards Zasavsla koča hut. Immediately above the mountain pasture path more steep rises and after half an hour this steep gets easier. Path then rises on the south slopes of Slatna and Prvi Vogel. We soon come to a valley called Za Kopico. We follow this valley to the Vrata saddle. We continue from here at first a little downwards. We cross slopes of Vršaki where is a wide and a little exposed short ledge in after that we come to the crossroads where the path from Triglavska jezera joins. We continue right towards Hribiarice.
The land on Hribarice gets flat and we cross two crossroads. We go straight on both of them (left leads to Kanjavec on both). After Hribarice the path starts to sweep down. We descent over a scree to Tržaška koča na Doliču. We go up a little to the Dolič mountain pass and then down to the cottage. The cottage has a winter bivouac. We head west from the cottage. From here on we walk on on the rocky path, which is very steep. After half an hour of walk the path gets flat and stops rising. We can see Triglav now. We head towards Triglav. The path goes by the floors (be careful). We get to the crossroad where the path from Vrata over Plemenice connects. We go over a scree to the rock wall. We go on the wall with protection which leads us to the mountain gorge under the notch. The path leads over the gorge and we get to the Triglav notch. From here on we walk on a good protected path. Just a few more steps and you're on top.
On the way: Koča na Planini pri Jezeru (1453m), Planina Dedno Polje (1560m), Vrata (2192m), Hribarice (2339m), Dolič (2164m), Tržaška koča na Doliču (2151m), Triglavska škrbina (2659m)
Recommended: panorama, similar trips, trips from the same starting point, trips with the same destination
Share:

facebook

Twitter

myspace
Digg
delicious

reddit
Netlog
Pictures: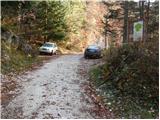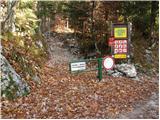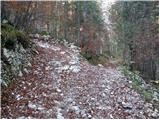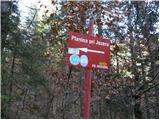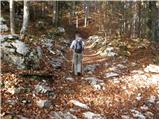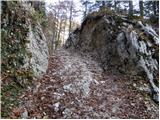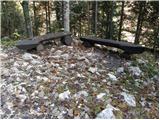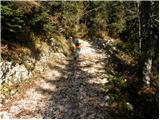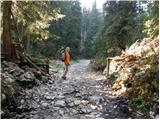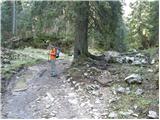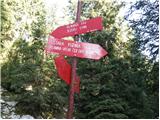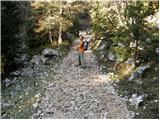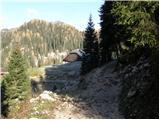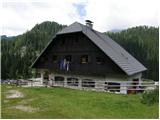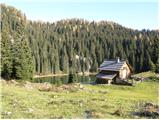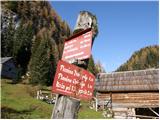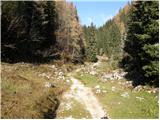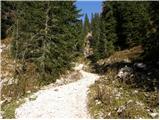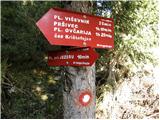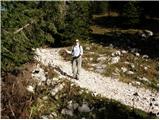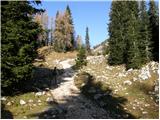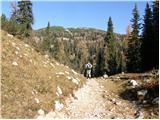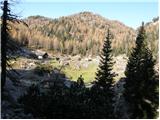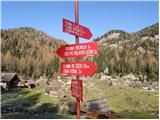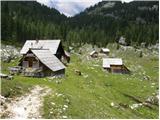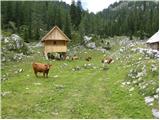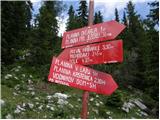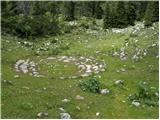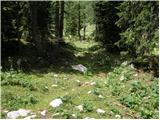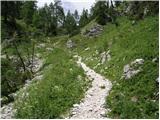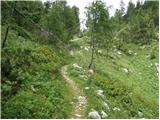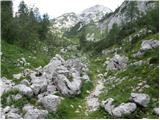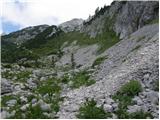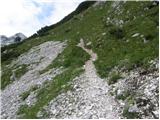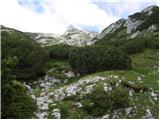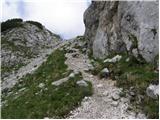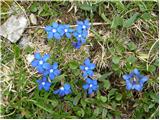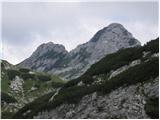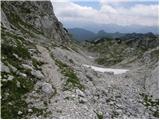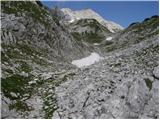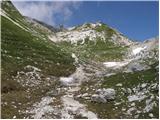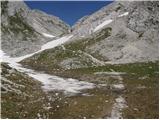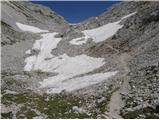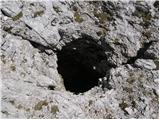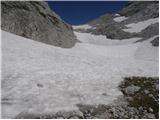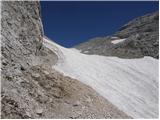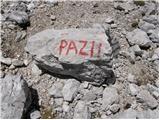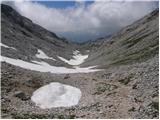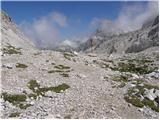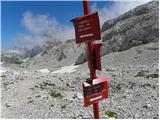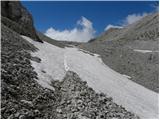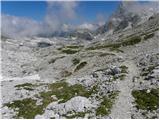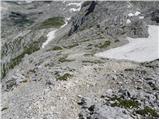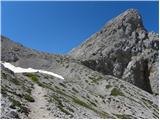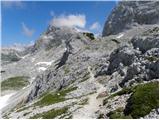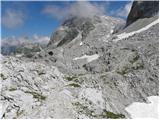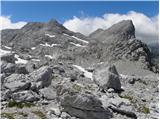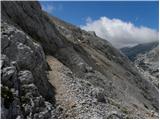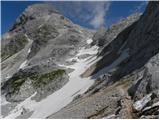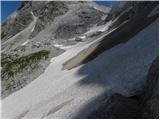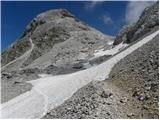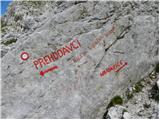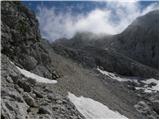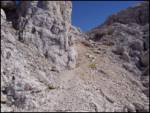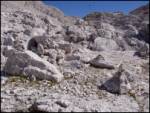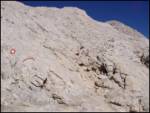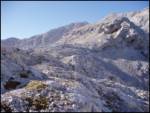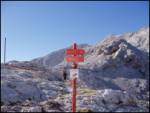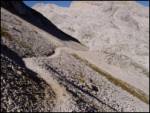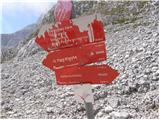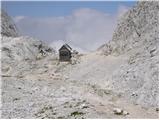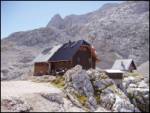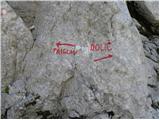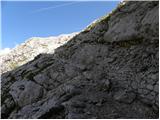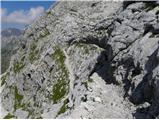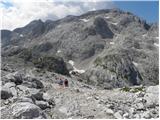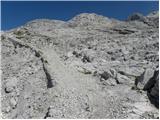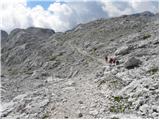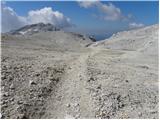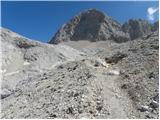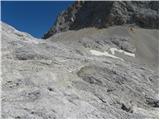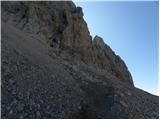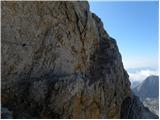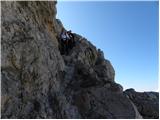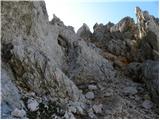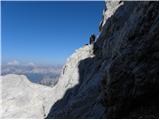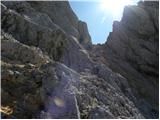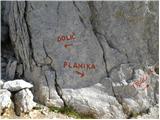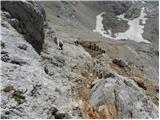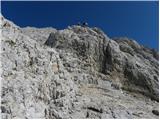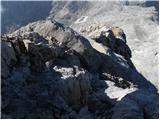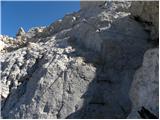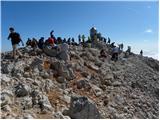 Copyright © 2006-2015
Privacy Policy
, Hribi.net, Mountaineering, Hiking, Trekking, Climbing