| | |
| --- | --- |
| Ljubelj - Hochstuhl/Stol (lower path) | |
Starting point: Ljubelj (1058 m)
Destination: Hochstuhl/Stol (2236 m)
Path name: lower path
Time of walking: 4 h 50 min
Difficulty: easy marked way
Difficulty of skiing: partly demanding
Altitude difference: 1178 m
Altitude difference (by path): 1400 m
Map: Karavanke - osrednji del 1:50.000
Hiking equipment (summer):
Hiking equipment (winter): ice axe, crampons

Views: 32656
Trip rating: 3 votes
Number of pictures: 54
Number of comments: 7
Access to starting point:
We drive to border pass Ljubelj. We turn to left couple of metres before the pass and drive till a parking lot.
Path description:
From the parking area we get on a pathway, which goes by the left side of a ski slope. After 10 minutes we get to the screes on the edge of ski slope. We go on through the valley upwards and we soon get to the cottage on Vrtača. We go westwards. The path goes between scree and then we get on the roas which we follow to the cottage on Zelenica. When the ski trails are in use, the path goes by the road to Zelenica. Walking on a ski slope is forbidden. From the cottage on zelenica we head towards the spring of Završnica and the Smokuška planina mountain. First we have to climb to the top of the children's ski lift , then descend down the wide path . this path takes us over fields and through a forest to the cottage at the spring of Završnica. From here we continue on the path towards Stol and Vrtača. It ascends slightly through a valley between Srednji vrh and Vrtača. After half an hour we come to the Šija saddle. On the crossroads here we turn downwards towards Stol. The path descends here, and in a slight ascent, takes us to another crossroad where an unmarked path over Zagon joins ours. Soon afterwards we join the upper path. The path steppens here and soon takes us to the saddle between both peaks. From here the Prešernova koša cottage is about 5 minutes to the left, but we turn right and after about 10 minutes of a moderate ascent reach the summit.
On the way: Koča na Vrtači (1288m), Dom na Zelenici (1536m), Koča pri izviru Završnice (1450m), Šija (1693m)
Recommended: panorama, similar trips, trips from the same starting point, trips with the same destination
Share:

facebook

Twitter

myspace
Digg
delicious

reddit
Netlog
Pictures: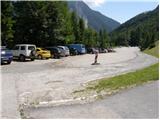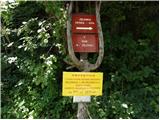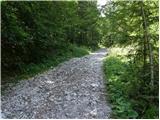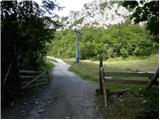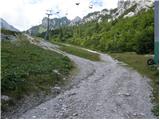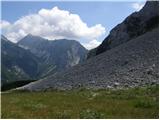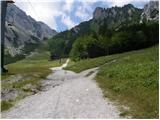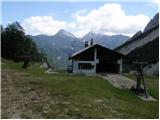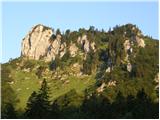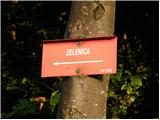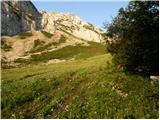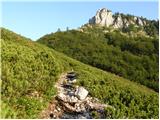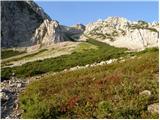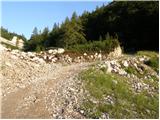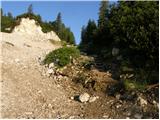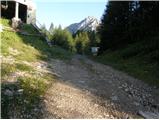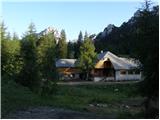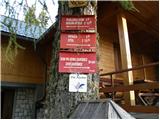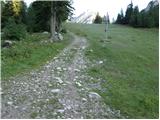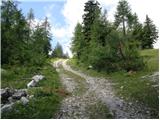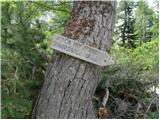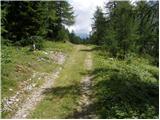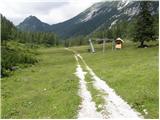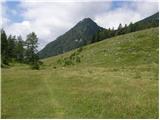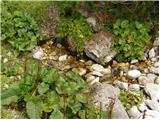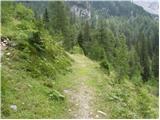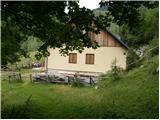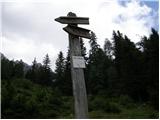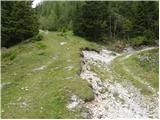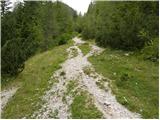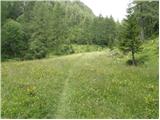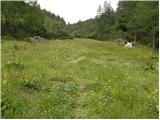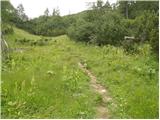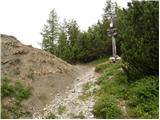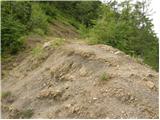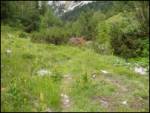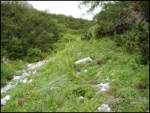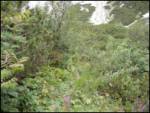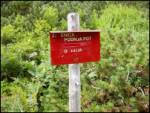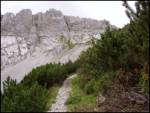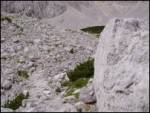 Copyright © 2006-2015
Privacy Policy
, Hribi.net, Mountaineering, Hiking, Trekking, Climbing