Starting point: Jermanca (900 m)
Destination: Planjava (2392 m)
Path name: via Kamniško sedlo
Time of walking: 4 h 30 min
Difficulty: difficult marked way
Difficulty of skiing: very demanding
Altitude difference: 1492 m
Altitude difference (by path): 1492 m
Map: Kamniške in Savinjske Alpe 1:50.000
Hiking equipment (summer): helmet
Hiking equipment (winter): helmet, ice axe, crampons

Views: 115069
Trip rating: 7 votes
Number of pictures: 32
Number of comments: 88
Access to starting point:
We drive from Kamnik into Kamniška Bistrica valley. We drive pass a house and continue driving on a forest road towards Kokrsko sedlo and Kamniško sedlo. We turn left in the first crossroads and right in the next crossroads. We drive pass Jermanca (mountain pasture) to a parking lot behind a sharp left turn.
Path description:
We go from tke parking lot on the road by which we parked at. After a few minutes the road ends, but we continue on the path with no greater ascents or descents. Path crosses many ravines and then connects to a path from Kamniška Bistrica. Watch out that you stay on the path from which you came before. At first the path goes through the forest and goes up all the way to the spring. Spring dryes up in dry days. A few minutes of walk left to get to the old alpine meadow Pri Pastirjih. You can eat something by the house with benches and tables. As we walk, the forest rarifies and we soon walk on southern grassy slopes of Kamniško sedlo. We follow the path all the way to the cottage.
From cottage we orient to the right towards East in direction of Planjava. Path first crosses a scree in upper part and then becomes technically demanding. Path first rises on a wide ledge and brings us in wall of Planjava. Safety devices are there and the bring us to less steep slopes of Planjava. Path goes through highlands grass and brings us to a crossroads where we orient left. We follow this path which is quite steep at some places towards the top of Planjava. Just couple of minutes under the top a path from Logarska dolina and Korošica joins us from the right side. Path which is not demanding anymore quickly brings us on a top with a nice view.

On the way: Pri Pastirjih (1430m), Kamniška koča na Kamniškem sedlu (1864m)
Trip can be prolonged to next destinations:
Planjava
Recommended: panorama, similar trips, trips from the same starting point, trips with the same destination
Share:

facebook

Twitter

myspace
Digg
delicious

reddit
Netlog
Pictures: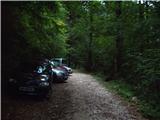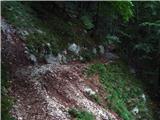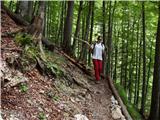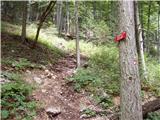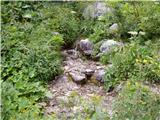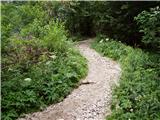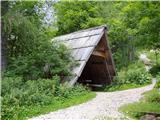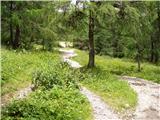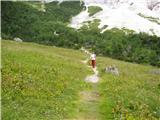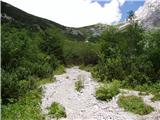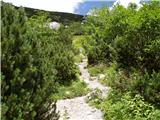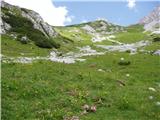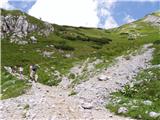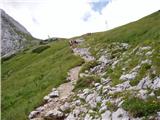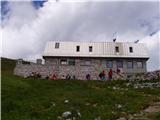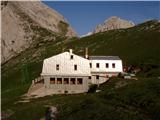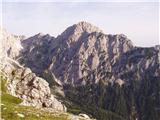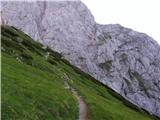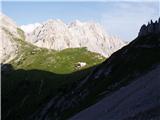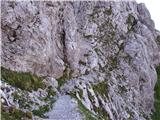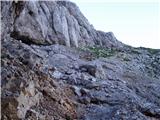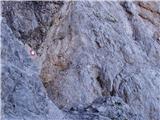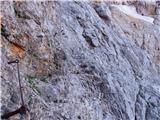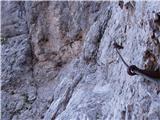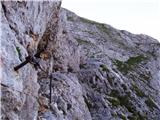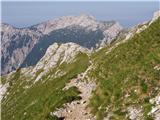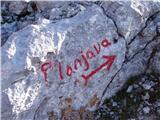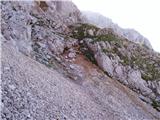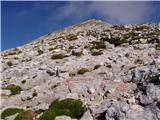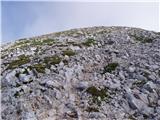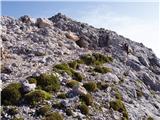 Video: