| | |
| --- | --- |
| Gradišče - Kremžarjev vrh | |
Starting point: Gradišče (460 m)
Destination: Kremžarjev vrh (1164 m)
Path name: -
Time of walking: 1 h 55 min
Difficulty: easy marked way
Difficulty of skiing: partly demanding
Altitude difference: 704 m
Altitude difference (by path): 704 m
Map: Pohorje 1:50.000
Hiking equipment (summer):
Hiking equipment (winter): crampons

Views: 15121
Trip rating: 1 votes
Number of pictures: 31
Number of comments: 2
Access to starting point (automatic translation):
From Velenje, or Dravograda zapeljemo in the film, here is the traffic circle, which is located on the main road Dravograd - Velenje focusing on exports Kope and Legan. The road then we will soon lead to the next crossing, where they continue straight towards the sand. The road for us then to the junction where are marked "farm". Here we continue the left and pass on the road to the location where the road to the left offs' kmetijam "Ogizan, Pečnik, Košijenk and Podmenik. Follow this road only a few tens of meters to the place where the left side of the road observed parking.
Path description (automatic translation):
The parking lots are focusing on markirano way, is vzpne Monday that Fields up. On the other hand, cut across the meadow poor road which is the way in the woods. The path to be moderate climbs us after a few minutes to lead kolovoz, which we follow to the left. Kolovoz then leads us along the slopes of the forest and bring us slightly higher on the road, which only cut across. Followed by a short part of the way through the woods to the place where we get on the road again. Here along the road which we follow a few meters observed cross and then across to the left of the broad kolovoz that you leave after a few meters. Tags us a target up to the right path that leads us through the forest to the next villages. Here again step on the road, followed by the left. After a few minutes walking on the road come to the crossroads where we continue straight follow the underside of the road, which then leads us to the next villages. Only a few meters in front of the house are marked path turns left and continues beyond kolovozu. Then follow this path to the next villages to which a few meters walk on the road. Markings us re-focus on the foot path, which is slightly higher again crosses the street. The path is then for a short period and slightly more vzpne us at a crossroads where we connected from under Dravograda. There continue to the right and after a short climb Monday partly neporaščenem slopes get to the top of huts under Kremžarjevim. Of the huts continued left in the direction of Kremžarjevega Summit. After a few minutes, our path leads to interesting chapel, which was half open, after it glass. Here, continue straight and the path that leads us gently upward track through the panoramic hillside, where a view opens against Košenjaku. The path then goes into the forest, which does not disappear even at the top, which is achieved in minutes.
On the way:
Koča pod Kremžarjevim vrhom (1102m)
Trip can be prolonged to next destinations: Koča pod Kremžarjevim vrhom, Kremžarjev vrh
Recommended: similar trips, trips from the same starting point, trips with the same destination
Share:

facebook

Twitter

myspace
Digg
delicious

reddit
Netlog
Pictures: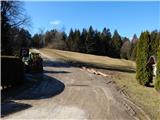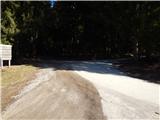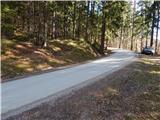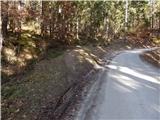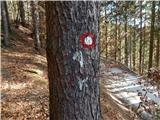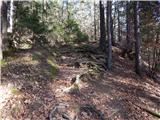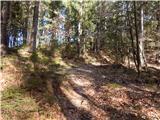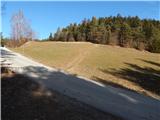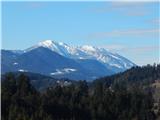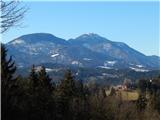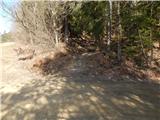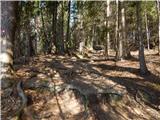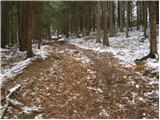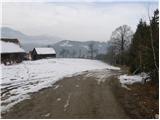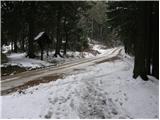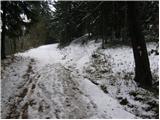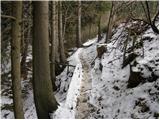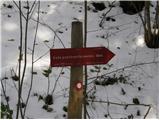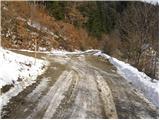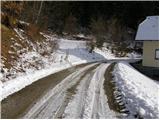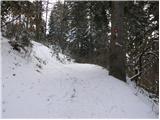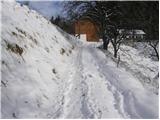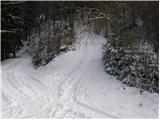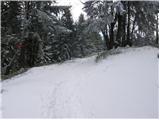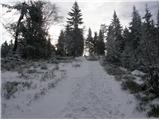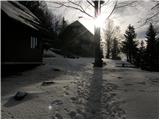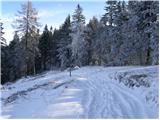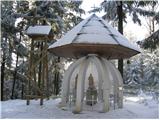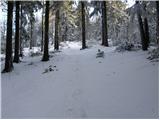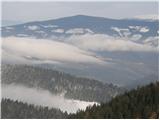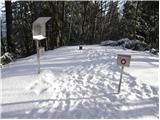 Copyright © 2006-2015
Privacy Policy
, Hribi.net, Mountaineering, Hiking, Trekking, Climbing