| | |
| --- | --- |
| Dom na Govejku - Gontarska planina | |
Starting point: Dom na Govejku (734 m)
Destination: Gontarska planina (894 m)
Path name: -
Time of walking: 0 h 35 min
Difficulty: easy marked way
Difficulty of skiing: no data
Altitude difference: 160 m
Altitude difference (by path): 165 m
Map: Ljubljana - okolica 1:50.000
Hiking equipment (summer):
Hiking equipment (winter): crampons

Views: 8584
Trip rating: 2 votes
Number of pictures: 17
Number of comments: 2
Access to starting point (Slovenian language):
Iz Medvod se zapeljemo v vas Sora, od koder z vožnjo nadaljujemo proti vasi Topol (Katarina). Po nekaj km vožnje iz vasi Sora, pridemo do gostilne Legastja, mi pa takoj za njo zavijemo desno na strmo makadamsko cesto v smeri Doma na Govejku. Strmi in pogosto od dežja precej poškodovani cesti, nato sledimo do označenega parkirišča v bližini Doma na Govejku.
Če se nam zdi cesta preslaba, lahko parkiramo že v dolini na primernem mestu ob gostilni Legastja. To nam podaljša pot za približno 45 minut.
Path description (Slovenian language):
S parkirišča se najprej sprehodimo do planinskega doma, nato pa nadaljujemo po markirani pešpoti v smeri Tošča. Še pred znamenjem (križem) zavijemo levo, pot pa nas le nekaj 10 m višje pripelje v strnjen gozd. Pot naprej se hitro položi, nato pa se nadaljuje v prečenju pobočij Gontarske planine (894 m). Nekoliko naprej se v desno odcepi nemarkirana pot na omenjeni vrh, mi pa nadaljujemo po markirani poti, ki nas le nekaj minut pozneje pripelje na glavni greben, kjer pridemo na označeno razpotja.
Nadaljujemo desno v smeri Gontarske planine in Osolnika (levo Tošč) po poti, ki se prične strmo vzpenjati. Strmina kmalu popusti, pot pa nas v nekaj minutah nadaljnje hoje pripelje na razgleden vrh.
Recommended: similar trips, trips from the same starting point, trips with the same destination
Share:

facebook

Twitter

myspace
Digg
delicious

reddit
Netlog
Pictures: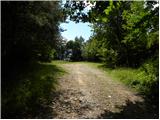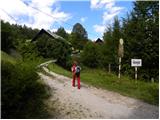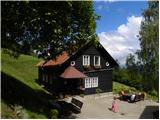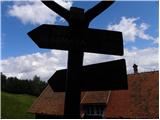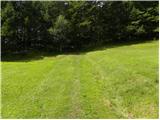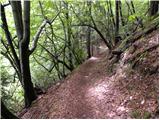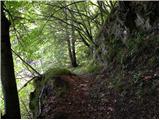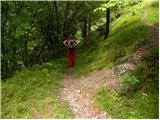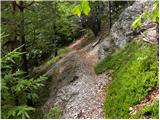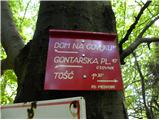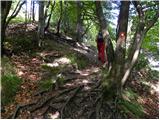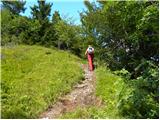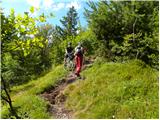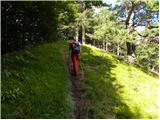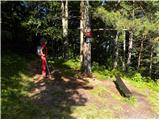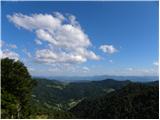 Copyright © 2006-2015
Privacy Policy
, Hribi.net, Mountaineering, Hiking, Trekking, Climbing