Views: 587956
Popularity: 99% (29th place)
Number of paths: 9
Number of GPS tracks: 2
Description of mountain:
Veliki vrh is the far west two-thousander in Košuta mountain ridge. From top is lovely view to Begunjščica, Košutica and part of Košuta mountain ridge. We can also see Kamniško-Savinja's Alps. Top is overgrown with grass and has an inscription chest.
Webcams in radius of km:
Bašelj, Begunjščica, Brezje, Dom na Kofcah, Dom na Zelenici, Koča na Dobrči, Kriška gora, Ljubelj, Podljubelj, Podtabor, Podvin, Sele / Zell, Tržič, Žabnica/Bodental, Zgornje Duplje
Share:

facebook

Twitter

myspace
Digg
delicious

reddit
Panorama:

Pictures: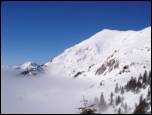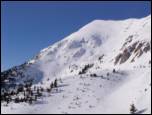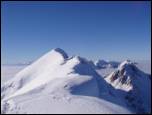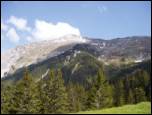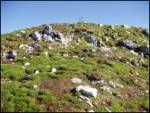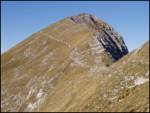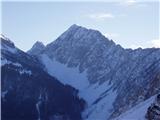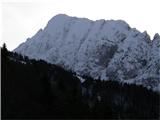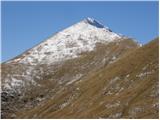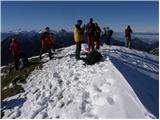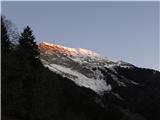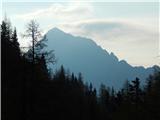 Video: