Views: 272011
Popularity: 64% (1105th place)
Number of paths: 1
Number of GPS tracks: 0
Description of mountain (automatic translation):
Bay is a potent source of karst spring, which is located on the lower slopes of KANINSKA pogorje. Water that is collected in the underworld KANINSKA podov here from a number of karst caves reserves to the surface. Flank but then after a few tens of meters into 106m high waterfall, which is pretty visible from the road Bovec - Saw.
Webcams in radius of km:
Bovec, Javoršček, Kanin, Kobarid, Letališče Bovec, Log pod Mangartom, Log pod Mangartom (smučišče Encijan), Matajur, Montaž / Jôf di Montasio, Nevejski preval - Na Žlebeh / Sella Nevea, Polovnik, Predel, Prevala, Rezija/Val Resia, Rifugio Gilberti, Robič, Rogelj, Rombon, Stol (Kobariški), Svinjak, Učja, Veliki Babanski skedenj
Share:

facebook

Twitter

myspace
Digg
delicious

reddit
Pictures: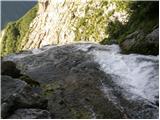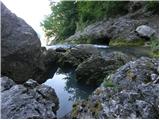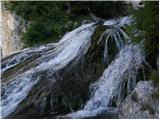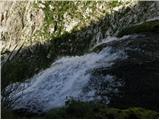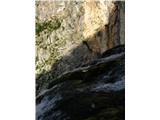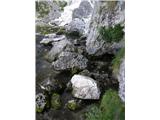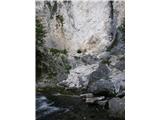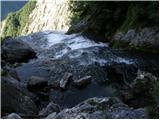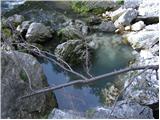 Copyright © 2006-2015
Privacy Policy
, Hribi.net, Mountaineering, Hiking, Trekking, Climbing