Views: 138950
Popularity: 48% (1620th place)
Number of paths: 1
Number of GPS tracks: 0
Description of mountain (Slovenian language):
Cerkev svetega Ruperta se nahaja na razgledni vzpeti, južno od Fričevega vrha. Od cerkve oz. njene bližnje okolice, se nam tako ob lepem vremenu odpre lep razgled na okoliško hribovje. V neposredni bližini cerkve, pa se nahaja gostilna Meh.
Webcams in radius of km:
Grmovškov dom pod Veliko Kopo, Koča pod Kremžarjevim vrhom, Kope, Mislinja, Ribnica na Pohorju, Ribniško Pohorje, Rogla, Rogla (Hotel Natura), Rogla (Mašin Žaga), Rogla (Ostruščica), Slovenj Gradec, Šmartno pri Slovenj Gradcu
Share:

facebook

Twitter

myspace
Digg
delicious

reddit
Panorama:

Pictures: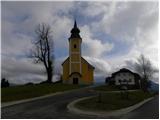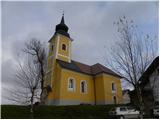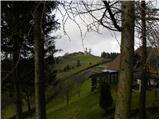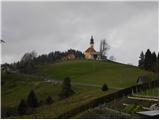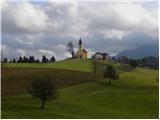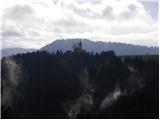 Copyright © 2006-2015
Privacy Policy
, Hribi.net, Mountaineering, Hiking, Trekking, Climbing