Views: 181623
Popularity: 49% (1453th place)
Number of paths: 1
Number of GPS tracks: 0
Description of mountain (Slovenian language):
Sveti Gregor je naselje, ki se nahaja na razglednih Slemenih. Sredi naselja se nahaja župnijska cerkev sv. Gregorja Velikega, v bližini pa še veliko športno igrišče, dva gasilska domova, rojstna hiša Janeza Evangelista Kreka in gostilna.
Surroundings within radius of
km:
Share:

facebook

Twitter

myspace
Digg
delicious

reddit
Panorama:

Pictures: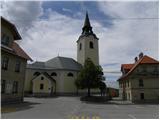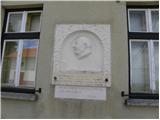 Copyright © 2006-2015
Privacy Policy
, Hribi.net, Mountaineering, Hiking, Trekking, Climbing