Views: 495888
Popularity: 90% (289th place)
Number of paths: 14
Number of GPS tracks: 0
Description of mountain:
Sveta Gora (Holy Mountain) is known with pilgrims and locals. Sveta Gora is well known pilgrim center above Nova Gorica. Here are coming pilgrims from whole Slovenia and neighboring countries. On top is a church, few inns and big parking lot. View is nice to hills above Gorica.
Webcams in radius of km:
Biljana, Bilje, Deskle, Gorica, Gorica, Goriški grad / Comune di Gorizia, Kojsko, Korada, Kostanjevica pri Novi Gorici, Lijak, Lokve, Lokve, Morsko, Neblo, Nova Gorica, Nova Gorica (Panovec), Nova Gorica (Trg Edvarda Kardelja), Nova Gorica - rolkarski park, Nova Gorica center, Okroglo, Ozeljan, Panovec, Podgora / Piedimonte del Calvario, Rafut, Ravna pri Ligu, Renče, Rožna Dolina, Šempeter pri Gorici, Šmartno, Solkan, Solkan (brv čez Sočo), Solkanski most, Sveta Gora, Trnovo pri Gorici, Vrtojba, Vrtojba
Share:

facebook

Twitter

myspace
Digg
delicious

reddit
Panorama:

Pictures: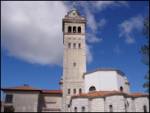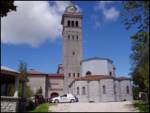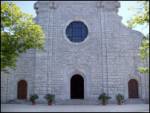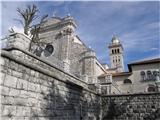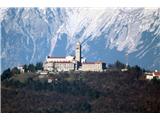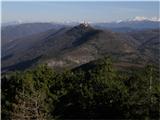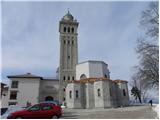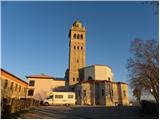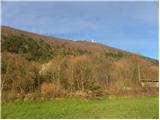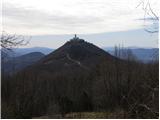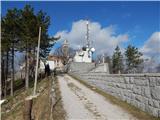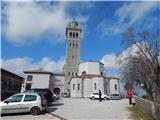 Copyright © 2006-2015
Privacy Policy
, Hribi.net, Mountaineering, Hiking, Trekking, Climbing