Views: 1226
Popularity: 18% (2334th place)
Number of paths: 1
Number of GPS tracks: 0
Description of mountain (Slovenian language):
Udornica Risnik, ki je nastala po udoru jamskega stropa, se nahaja južno od Divača in sicer le nekaj 10 metrov stran od prvih hiš. Udornica ima povprečen premer 220 metrov, povprečno globino pa 72 metrov. Dno udornice se nahaja na nadmorski višini 366 metrov.
Surroundings within radius of
km:
Webcams in radius of km:
Barnica, Bazovica / Basovizza, Čebulovica, Divača, Kozina, Krvavi Potok, Letališče Divača, Lipica, Nanos (Pleša), Podgrič, Podnanos, Razdrto, Rebrnice, Senožeška brda, Žirje pri Sežani
Share:

facebook

Twitter

myspace
Digg
delicious

reddit
Pictures: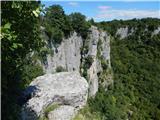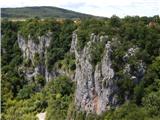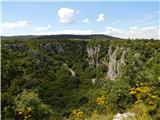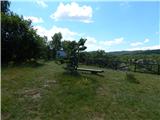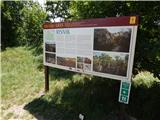 Copyright © 2006-2015
Privacy Policy
, Hribi.net, Mountaineering, Hiking, Trekking, Climbing