| | | | | | | | |
| --- | --- | --- | --- | --- | --- | --- | --- |
| Rio Bianco / Beli potok | | | | | | | |
Views: 160568
Popularity: 49% (1536th place)
Number of paths: 0
Number of GPS tracks: 0
Description of mountain (Slovenian language):
Rio Bianco / Beli potok (oz. kot nekateri tudi pravijo izvir Nadiže). Je hudourniškega značaja zato ima veliko pritokov. To je eden od glavnih pritokov Nadiže. Na državni meji pa teče tudi Črni potok, ko se združita se preimenuje v reko Nadižo.


Webcams in radius of km:
Bovec, Čenta / Tarcento, Kanin, Letališče Bovec, Matajur, Nevejski preval - Na Žlebeh / Sella Nevea, Polovnik, Prevala, Rezija/Val Resia, Rifugio Gilberti, Robič, Rogelj, Stol (Kobariški), Učja, Veliki Babanski skedenj
Share:

facebook

Twitter

myspace
Digg
delicious

reddit
Pictures: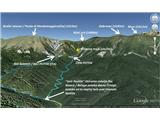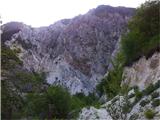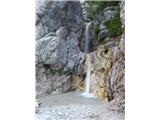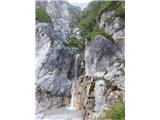 Video:

Hiking Trips:

Time
Difficulty
No data about trips.
Copyright © 2006-2015
Privacy Policy
, Hribi.net, Mountaineering, Hiking, Trekking, Climbing