| | | | | | | | | |
| --- | --- | --- | --- | --- | --- | --- | --- | --- |
| Rakova Špica | | | | | | | | |
Views: 7564
Popularity: 32% (2049th place)
Number of paths: 0
Number of GPS tracks: 0
Description of mountain (Slovenian language):
Rakova špica je gora, ki se dviga med Dolkovo Špico ter Škrlatico. Na njo ne vodi nobena označena pot. Z vrha se lepo vidi na Škrlatico, Špik, Razor, Dolkovo Špico in druge vrhove.
Surroundings within radius of km:
Bivak na Jezerih (2118m), Bivak na Rušju (1980m), Dolkova špica (2591m), Gubno (2403m), Kucelj (Julijske Alpe) (2372m), Mala Martuljška Ponca (2501m), Rogljica (2547m), Škrlatica (2740m), Spodnji Rokav (2500m), Velika Martuljška Ponca (2602m), Veliki Oltar (2621m), Visoki Rokav (2646m)
Webcams in radius of km:
Belopeška jezera / Laghi di Fusine, Dovje, Dovje (apartmaji Triglav), Hrušica, Jezero Jasna, Kepa, Koča na Gozdu, Koča na Uskovnici, Korensko sedlo, Kranjska Gora, Kranjska Gora (Podkoren (vrtljiva kamera)), Kranjska Gora (Podkoren), Kranjska Gora (Vaški trg), Kranjska Gora (vrtljiva kamera), Kredarica, Mangart, Mihov dom na Vršiču, Mojčin dom na Vitrancu, Mojstrana, Peč - Tromeja, Planica, Pokljuka, Poštarski dom na Vršiču, Pri Jalnu / Fusine Laghi, Rateče, Rateče (smučišče Macesnovec), Razor in Prisank, Trenta, Triglavski ledenik, Viševnik
Share:

facebook

Twitter

myspace
Digg
delicious

reddit
Pictures: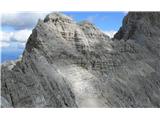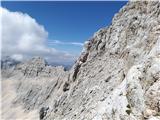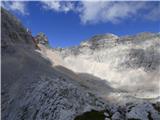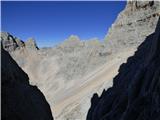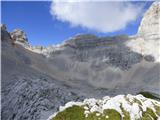 Hiking Trips:

Time
Difficulty
No data about trips.
Copyright © 2006-2015
Privacy Policy
, Hribi.net, Mountaineering, Hiking, Trekking, Climbing