| | | | | | | | | |
| --- | --- | --- | --- | --- | --- | --- | --- | --- |
| Polinik | | | | | | | | |
Views: 1160
Popularity: 18% (2315th place)
Number of paths: 1
Number of GPS tracks: 0
Description of mountain:
Polinik is a 2332 meter high mountain in the Carnic Alps in Austria near the high mountain pass with Italy named Plöckenpass.

A summit cross is placed north of the summit at a lower altitude. A summit book can also be found in the box below the summit cross.

East of Polinik stands Elferspitze, 2254 m. Etymological sources state, that both mountains obtained their name by the time they cast their shadow down to Gailtal valley. Polinik resembles the Slovene word "opoldne" meaning "midday", while Elferspitz is German for "Eleven's peak".

Not so far away, there is also another Polinik in High Tauern chain that is with its 2784m the highest peak of Kreuzeck Group mountain range. Both mountains are well known among the experienced hikers, since both mountains are control points in the hikers' passport called Vrhovi prijateljstva / Gipfel der Freundschaft / Cime dell'Amicizia.
Share:

facebook

Twitter

myspace
Digg
delicious

reddit
Pictures: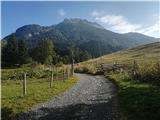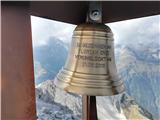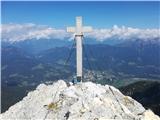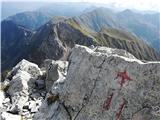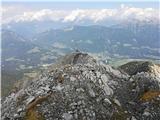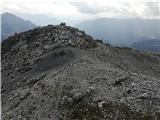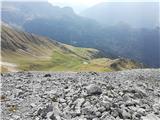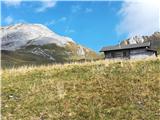 Copyright © 2006-2015
Privacy Policy
, Hribi.net, Mountaineering, Hiking, Trekking, Climbing