Views: 310236
Popularity: 68% (959th place)
Number of paths: 1
Number of GPS tracks: 0
Description of mountain (automatic translation):
Pokljuška soteska, tudi Soteska Ribščice je 1,5 km dolga soteska ob vzhodnem vznožju alpske planote Pokljuka nad dolino reke Radovne v TNPThe gorge is dry, the bottom of the stream, however, appears Ribščica (inflow Radovna), which is taking laxatives the last ice age glacier water from Pokljuškega and izklesal limestone rocks to 50 m deep. In the central part of the ravine many fossil remains of, natural bridges, to the narrowest, impassible work are already in 1930 poach 800 m tourist route (the wooden bridges in partisan transition, called the Gallery Kraljevica Andrew). Among the attractions of the ravine Pokljuška hole, (Stone cave entrance, with two natural and three windows, which should be during his escape to Germany hiding Primož Trubar, the hole leads the way forward on the Old Pokljuko) and Side neighborhood, which at the rain periods fills 22 m high waterfall..
Webcams in radius of km:
Belska planina (Svečica), Bled, Blejsko jezero, Bohinjska Bistrica, Dovje, Dovje (apartmaji Triglav), Hrušica, Jesenice, Kobla, Koča na Uskovnici, Kredarica, Lesce, Mojstrana, Moste, Podvin, Pokljuka, Prešernova koča na Stolu, Ravne v Bohinju, Roblekov dom na Begunjščici, Triglavski ledenik, Valvasorjev dom pod Stolom, Viševnik, Zgornji Goreljek (Pokljuka)
Share:

facebook

Twitter

myspace
Digg
delicious

reddit
Pictures: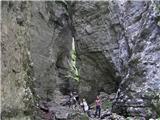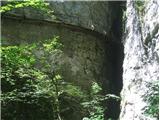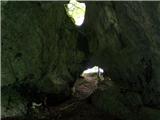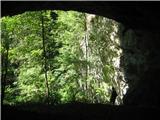 Copyright © 2006-2015
Privacy Policy
, Hribi.net, Mountaineering, Hiking, Trekking, Climbing