Views: 238675
Popularity: 56% (1232th place)
Number of paths: 1
Number of GPS tracks: 0
Description of mountain (automatic translation):
Mountain cave, the karst cave, which is located west of Planinsko fields. Mountaineering is derived from the cave river Unica (formerly Pivka cancer and, later Ljubljanica), which is for a stronger rainfall spills over the Alpine field.
Mountain caves, Postojna Cave, and Rakov Škocjan are in the underworld are linked, so that it is geographically only one pit. Since they have all said the cave entrance, each has their own name.
Mountaineering in the vicinity of the cave, near the parking lot but there is also a small city or. Raubarjev tower, which was built in the 14. century..
Webcams in radius of km:
Begunje pri Cerknici, Brezovica pri Borovnici, Cerkniško jezero, Ivanje selo, Logatec, Logatec, Logatec (Blekova vas), Logatec (Gorenja vas), Lom, Mačkovec, Nart, Pečna reber, Planina pri Rakeku, Postojna, Predjama, Rakek, Štampetov most, Unec, Vrhniški klanec
Share:

facebook

Twitter

myspace
Digg
delicious

reddit
Pictures: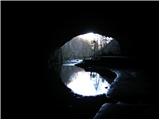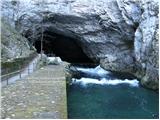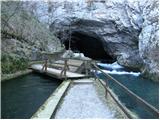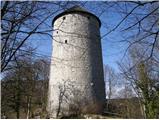 Copyright © 2006-2015
Privacy Policy
, Hribi.net, Mountaineering, Hiking, Trekking, Climbing