| | | | | | | | | |
| --- | --- | --- | --- | --- | --- | --- | --- | --- |
| Pihavec | | | | | | | | |
Views: 508078
Popularity: 91% (287th place)
Number of paths: 4
Number of GPS tracks: 2
Description of mountain (automatic translation):
Pihavec is spacious and top view, which is located south of Kriška podov. From the top of the box and registration stamp is a nice view on most of the mountains above the valley Soško.
Pihavcu is on its way gorniško finished planinskih the author of numerous books and the largest in the Julian Alps insiders Tine Mihelič.
Surroundings within radius of km:
Bivak pod Luknjo (1480m), Bovški Gamsovec (2392m), Kriški rob (2366m), Križ (2410m), Lovska koča Na Utrci (1500m), Luknja (1758m), Pogačnikov dom na Kriških podih (2050m), Spodnje Kriško jezero (1880m), Spodnji Stenar (2356m), Stenar (2501m), Zgornje Kriško jezero (2158m)
Webcams in radius of km:
Belopeška jezera / Laghi di Fusine, Bohinjsko jezero (čolnarna), Bohinjsko jezero (na Veglju), Dovje, Dovje (apartmaji Triglav), Erjavčeva koča na Vršiču, Jezero Jasna, Koča na Gozdu, Koča na Uskovnici, Korensko sedlo, Kranjska Gora, Kranjska Gora (Podkoren (vrtljiva kamera)), Kranjska Gora (Podkoren), Kranjska Gora (Vaški trg), Kranjska Gora (vrtljiva kamera), Kredarica, Mangart, Mihov dom na Vršiču, Mojčin dom na Vitrancu, Mojstrana, Planica, Pokljuka, Poštarski dom na Vršiču, Pri Jalnu / Fusine Laghi, Rateče, Rateče (smučišče Macesnovec), Razor in Prisank, Trenta, Triglavski ledenik, Viševnik, Vogar, Vogel, Zgornji Goreljek (Pokljuka)
Share:

facebook

Twitter

myspace
Digg
delicious

reddit
Panorama:

Pictures: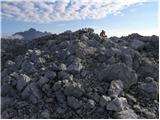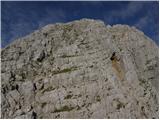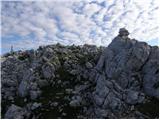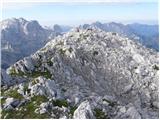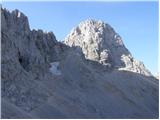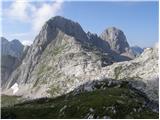 Copyright © 2006-2015
Privacy Policy
, Hribi.net, Mountaineering, Hiking, Trekking, Climbing