Views: 788490
Popularity: 99% (26th place)
Number of paths: 22
Number of GPS tracks: 3
Description of mountain:
Kordeževa glava, better known as Peca is the highest summit in the mountain chain Peca. It is located on the border with Austria above Mežiška dolina.
A Slovene legend involving Peca is very well known – the legend of King Matjaž and his cave on the Slovene side of the mountains.
However, if you ask an Austrian, is Peca better known for its skiing slopes.
Because there are no higher summits around it, Peca also offers a beautiful view of Uršla mountain, raduha and the crest of Olševa. You can also see the summits of Kamnik and Svinja Alps and also the Austrian Alps (Stubalpe-Packalpe and Seetaler Alps).

Webcams in radius of km:
Črna na Koroškem, Dom na Peci, Ivarčko, Logarska dolina, Mežica, Peca, Poljana, Raduha, Ravne na Koroškem, Uršlja gora, Železna Kapla / Bad Eisenkappel
Share:

facebook

Twitter

myspace
Digg
delicious

reddit
Panorama:

Pictures: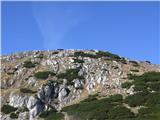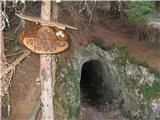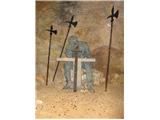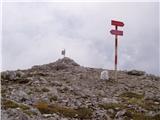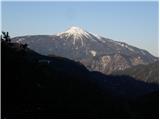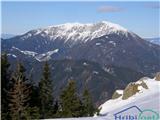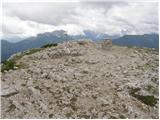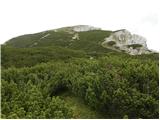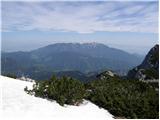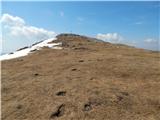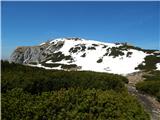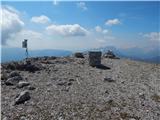 Video: