Views: 4820
Popularity: 31% (2111th place)
Number of paths: 1
Number of GPS tracks: 0
Description of mountain (Slovenian language):
Zavarovana plezalna pot Ožarjeni kamen se nahaja vzhodno od Pršivca v južni steni vrha Voket. Z vrha oziroma grebena na katerem je vpisna skrinjica je zelo lep razgled proti Bohinjskemu jezeru. Lep je pogled tudi proti Voglu ter na bližnja pobočja Pršivca. Še lepši razgled na jezero pa ponuja sama zavarovana plezalna pot.
Webcams in radius of km:
Bohinj, Bohinjska Bistrica, Bohinjsko jezero (čolnarna), Bohinjsko jezero (na Veglju), Črna prst, Kobla, Koča na planini Kuhinja, Koča na Uskovnici, Kravja Črna gora, Kredarica, Orožnova koča na planini za Liscem, Pogačnikov dom na Kriških podih, Pokljuka, Ravne v Bohinju, Razor in Prisank, Soriška planina, Tolmin, Trenta, Triglavski ledenik, Viševnik, Vogar, Vogel, Zgornji Goreljek (Pokljuka)
Share:

facebook

Twitter

myspace
Digg
delicious

reddit
Panorama:

Pictures: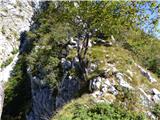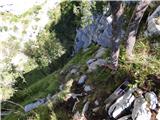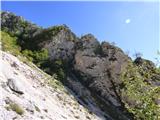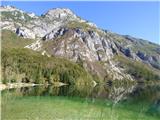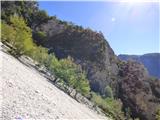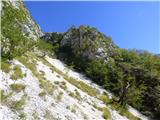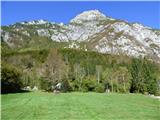 Copyright © 2006-2015
Privacy Policy
, Hribi.net, Mountaineering, Hiking, Trekking, Climbing