| | | | | | | | | |
| --- | --- | --- | --- | --- | --- | --- | --- | --- |
| Ostri Vrh above Vipavska dolina | | | | | | | | |
Views: 189954
Popularity: 50% (1421th place)
Number of paths: 0
Number of GPS tracks: 0
Description of mountain (Slovenian language):
Ostri Vrh je 422 metrov visok hrib, ki se nahaja nad krajem Gaberje, ki leži sredi Vipavskih Brd. Hrib je najbolj obiskana izletniška točka vasi, na njem je postavljen križ in vpisna knjiga. S hriba se razprostira pogled po vsej Vipavski in Goriški dolini ter čez kraško planoto do morja.
Surroundings within radius of
km:
Webcams in radius of km:
Ajdovščina, Barnica, Branik, Col, Dolenje, Otlica, Podgrič, Podnanos, Selo, Trstelj, Vipava, Vipava (Polje), Vipavski Križ
Share:

facebook

Twitter

myspace
Digg
delicious

reddit
Pictures: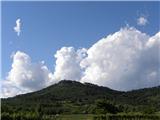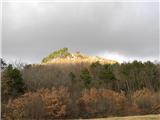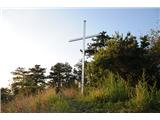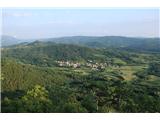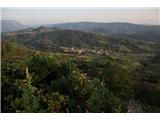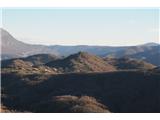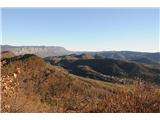 Hiking Trips:

Time
Difficulty
No data about trips.
Copyright © 2006-2015
Privacy Policy
, Hribi.net, Mountaineering, Hiking, Trekking, Climbing