| | | | | | | | | |
| --- | --- | --- | --- | --- | --- | --- | --- | --- |
| Malnež | | | | | | | | |
Views: 145189
Popularity: 49% (1596th place)
Number of paths: 1
Number of GPS tracks: 0
Description of mountain (automatic translation):
Malnež is 846 m high summit of the Southern Karavanke lookout mountain, located on the east side valleys in which lies the village of Bela in Carinthia Jesenice. In his view point, just above the village, stands a fairly large sign - a cross, below which is a nice bench. From here we offer a beautiful view of Carinthia White, Atkins and Jesenice with Mežaklo west.
Since a few years ago on Malnežu found plavutasta bronze ax from br. life, including the top of the archaeological sites, what are the characteristics of the area under Belščico and Stol om..
Webcams in radius of km:
Begunjščica, Belska planina (Svečica), Bled, Blejsko jezero, Brezje, Dom na Zelenici, Dovje, Dovje (apartmaji Triglav), Hrušica, Jesenice, Kepa, Koča na Dobrči, Lesce, Ljubelj, Mojstrana, Moste, Podljubelj, Podvin, Prešernova koča na Stolu, Roblekov dom na Begunjščici, Valvasorjev dom pod Stolom, Žabnica / Bodental, Zelenica
Share:

facebook

Twitter

myspace
Digg
delicious

reddit
Pictures: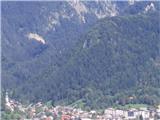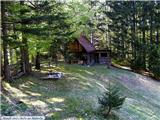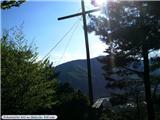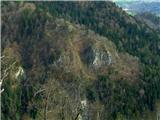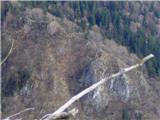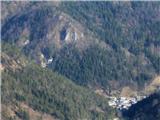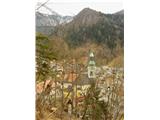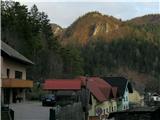 Copyright © 2006-2015
Privacy Policy
, Hribi.net, Mountaineering, Hiking, Trekking, Climbing