Views: 277939
Popularity: 61% (1077th place)
Number of paths: 1
Number of GPS tracks: 0
Description of mountain (automatic translation):
Ice Cave is located south of the huts in the reindeer spring, in the middle of extensive forests standing. In the cave, which is 100m deep through the snow and ice suspended throughout the year. Access to the cave is a result of the significant slope very demanding and exposed to avoid slipping..
Share:

facebook

Twitter

myspace
Digg
delicious

reddit
Pictures: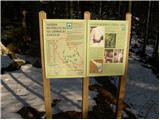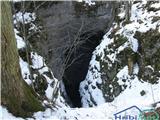 Copyright © 2006-2015
Privacy Policy
, Hribi.net, Mountaineering, Hiking, Trekking, Climbing