| | | | | | | | | | |
| --- | --- | --- | --- | --- | --- | --- | --- | --- | --- |
| Lavričeva koča on Gradišče | | | | | | | | | |
Views: 449502
Popularity: 85% (430th place)
Number of paths: 2
Number of GPS tracks: 0
Description of mountain (automatic translation):
Lavrič hut (510 m) is located just a few meters below the summit Gradišče (519 m) summit which is the Church of St.. Nicholas. From the top or. the huts, we opened a beautiful view towards Ivančna Gorica and work Dolenjska and continental slopes.
At the cottage, which is open on Saturdays and Sundays, there is also the stamp enrollment Box Lavrič huts..
Surroundings within radius of
km:
Share:

facebook

Twitter

myspace
Digg
delicious

reddit
Panorama:

Pictures: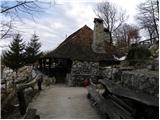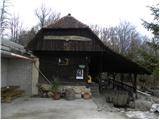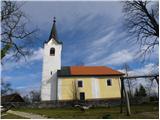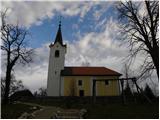 Copyright © 2006-2015
Privacy Policy
, Hribi.net, Mountaineering, Hiking, Trekking, Climbing