| | | | | | | | | |
| --- | --- | --- | --- | --- | --- | --- | --- | --- |
| Lagazuoi Piccolo | | | | | | | | |
Views: 282237
Popularity: 61% (1059th place)
Number of paths: 3
Number of GPS tracks: 0
Description of mountain (automatic translation):
Lagazuoi Piccolo, the 2778m high mountain, located north of the Alpine pass Pso Falzarego (2105m). From the top on which stands the Cross we opened a beautiful view of the highest peaks of the Dolomites, where we see a nice Marmolado and its ice cap, in the eyes, we fell well Tofan of ROZÈS, which together with its neighbors Tofano di Mezzo and Tofano di Dentro takes place west of the Cortina d'Ampezzo.
Lagazuoi Piccolo, the mountains, which is known mainly from the historical point of view. In the area said the mountain is between 1. takes place huda World War II battle between the Italians and the Austro-hungarian army, which has changed the image of mountains. Gora is pierced with a number of underground trunks, which now takes place interesting hiking trail, which we practically following an internal pages mountains leads to the top.
Lagazuoi Piccolo has a "poor" because the property is almost at the top of the mountain channeled lift to the top to attract thousands of tourists (winter skiers).
Webcams in radius of km:
Badia, Ciasa Oies, Colfosco, Cortina d'Ampezzo, Corvara (Piz Arlara), Corvara (Piz Boé), Corvara in Badia, La Val (Coz), La Villa (Piz La Ila), La Villa / Stern, Lago di Fedaia, Passo Gardena, Rifugio Bioch, Rifugio Fanes, Rifugio Fodara, Rifugio Lagazuoi, Rifugio Lavarella, Rifugio Lee, Rifugio Nagler, Rifugio Ra Valles, Rifugio Santa Croce, Rifugio Sennes, San Cassiano / St. Kassian, Seiser Alm (Mezdi Bergstation), St. Kassian (Piz Sorega), Tofana di Mezzo, Tofana di Rozes, Ütia Crëp de Munt, Ütia Piz La Ila (Alta Badia)
Share:

facebook

Twitter

myspace
Digg
delicious

reddit
Panorama:

Pictures: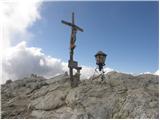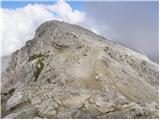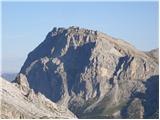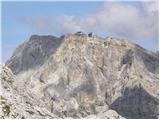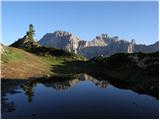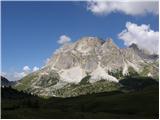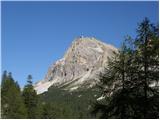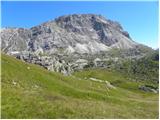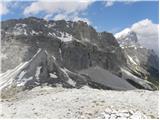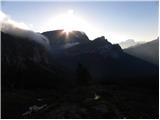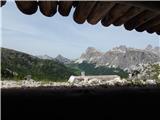 Copyright © 2006-2015
Privacy Policy
, Hribi.net, Mountaineering, Hiking, Trekking, Climbing