| | | | | | | | | |
| --- | --- | --- | --- | --- | --- | --- | --- | --- |
| Krasji vrh | | | | | | | | |
Views: 538060
Popularity: 93% (223th place)
Number of paths: 3
Number of GPS tracks: 0
Description of mountain:
As the river Soča made its way towards the sea, it came across a crest (called Polovnik) that made her take a turn. The highest point of the same crest (1772 m) is Krasji vrh, spreading 9 km from east to west.
Polovnik is actually only the name of the west part of the crest. The higher, east part, is called Morizna, but many call the entire crest Polovnik.

Webcams in radius of km:
Bovec, Dreka / Drenchia, Javoršček, Kanin, Kanin (Graben), Kobarid, Koča na planini Kuhinja, Kuk (Kolovrat), Letališče Bovec, Log pod Mangartom, Log pod Mangartom (smučišče Encijan), Matajur, Nevejski preval - Na Žlebeh / Sella Nevea, Polovnik, Predel, Prevala, Rifugio Gilberti, Robič, Rogelj, Rombon, Stol (Kobariški), Svinjak, Učja, Veliki Babanski skedenj
Share:

facebook

Twitter

myspace
Digg
delicious

reddit
Panorama:

Pictures: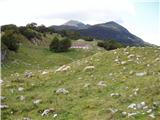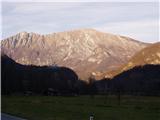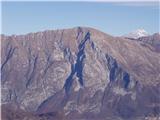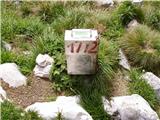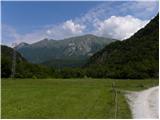 Video:
Copyright © 2006-2015
Privacy Policy
, Hribi.net, Mountaineering, Hiking, Trekking, Climbing