Views: 364677
Popularity: 76% (756th place)
Number of paths: 1
Number of GPS tracks: 0
Description of mountain:
Koča na Treh plotih (hut) is located on a small saddle beneath Medvedjak on Golte. It offers a nice view of Smrekovško pogorje, Raduha and the mountains above Mozir and food and drinks on the weekends. The nearby artificial lake is meant to snow up the ski slope.
Share:

facebook

Twitter

myspace
Digg
delicious

reddit
Panorama:

Pictures: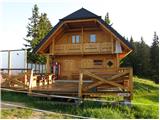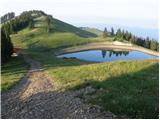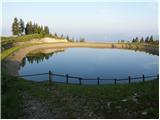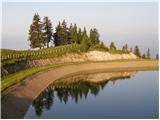 Copyright © 2006-2015
Privacy Policy
, Hribi.net, Mountaineering, Hiking, Trekking, Climbing