| | | | | | | | |
| --- | --- | --- | --- | --- | --- | --- | --- |
| Koča na Klopnem vrhu | | | | | | | |
Views: 431171
Popularity: 83% (530th place)
Number of paths: 9
Number of GPS tracks: 0
Description of mountain (automatic translation):
Shack clearing lookout standing on the north-east of the Tick-borne Summit. Predvojno alpine cottage in 1941 burned partisans in order not to regulate the occupant in it its postojanko. In the same year in the vicinity of the huts held its first open battle, in which the fighters Pohorska Rangers beat the Germans first time, which reminds us monument.
From the cabin is lovely view of the north-east side in the Ruse and part of Maribor, in the other direction to us to develop a wider view of the mountains closing.
Before the cottage is on the remains of basement floors burned during the war decorated villas viewing terrace. .
Webcams in radius of km:
Areh, Grmovškov dom pod Veliko Kopo, Hočko Pohorje, Kope, Lovrenc na Pohorju, Mariborsko Pohorje, Ribnica na Pohorju, Ribniško Pohorje, Rogla, Rogla (apartmaji Dandi – Jurgovo), Rogla (Hotel Natura), Rogla (Mašin Žaga), Rogla (Ostruščica), Sveti Trije Kralji (Hotel Jakec), Sveti Trije Kralji (Pohorje), Terme Zreče, Vurmat, Zgornja Kapla
Share:

facebook

Twitter

myspace
Digg
delicious

reddit
Pictures: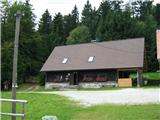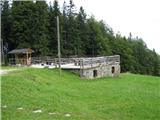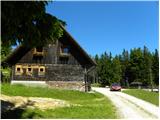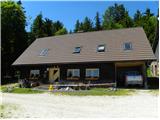 Copyright © 2006-2015
Privacy Policy
, Hribi.net, Mountaineering, Hiking, Trekking, Climbing