Views: 602296
Popularity: 97% (85th place)
Number of paths: 13
Number of GPS tracks: 2
Description of mountain:
Kalški greben is situated on the side mountain ridge of central part of peaks around Grintovec. From top is lovely view to the highest mountains of Kamniško-Savinja's Alps. On top, which is usually full of sheep's and goat's shits is an inscription chest.
Webcams in radius of km:
Bašelj, Brnik, Cerklje na Gorenjskem, Črnuški dom na Mali planini, Dom na Kisovcu, Domžalski dom na Mali planini, Grintovec, Jarški dom na Mali planini, Jezerski vrh, Kamniško sedlo, Kokrsko sedlo, Krvavec, Krvavec (vrtljiva kamera), Logarska dolina, Pavličev Vrh / Paulitschsattel, Prelaz Črnivec, Rzenik in Konj, Sveti Primož nad Kamnikom, Velika planina (hotel Šimnovec), Velika planina (Mali stan), Velika planina (pastirsko naselje), Velika planina (Zeleni rob), Veliki Zvoh, Voklo, Zgornje Jezersko
Share:

facebook

Twitter

myspace
Digg
delicious

reddit
Panorama:

Pictures: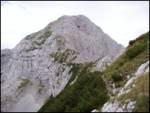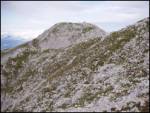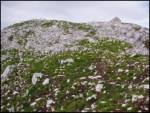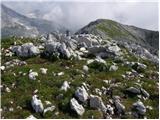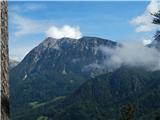 Video: