Views: 541990
Popularity: 95% (132th place)
Number of paths: 11
Number of GPS tracks: 2
Description of mountain:
Kalška gora is located between Kalški greben and Kokrsko sedlo. From top, which is overgrowing with grass, is nice view to neighbouring Kalški greben in south direction. To the north, we can see Grintovec and his neighbouring peaks.
Webcams in radius of km:
Bašelj, Cerklje na Gorenjskem, Dom na Kisovcu, Domžalski dom na Mali planini, Grintovec, Jarški dom na Mali planini, Jezerski vrh, Kamniško sedlo, Krvavec, Krvavec (vrtljiva kamera), Logarska dolina, Pavličev Vrh / Paulitschsattel, Rzenik in Konj, Sveti Primož nad Kamnikom, Velika planina (pastirsko naselje), Velika planina (Zeleni rob), Veliki Zvoh, Zgornje Jezersko
Share:

facebook

Twitter

myspace
Digg
delicious

reddit
Panorama:

Pictures: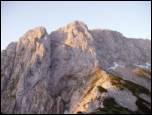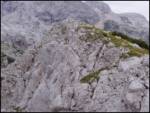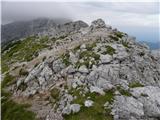 Video: