| | | | | | | | | |
| --- | --- | --- | --- | --- | --- | --- | --- | --- |
| Jehlc (Špičasta kupa) | | | | | | | | |
Views: 244801
Popularity: 60% (1207th place)
Number of paths: 3
Number of GPS tracks: 0
Description of mountain (automatic translation):
For Jehlc'll get maps at various different names, but also differ in height. Locals say the top Jehlc (1625m), on recent maps are opazimo name Jehelc and Špičasta Shard (both 1662m), a slightly older maps are opazimo names Ovens (1727m) and Reef (1727m).
Otherwise, the summit which is registered chest very nice view on the central Lower Bohinjske mountains and the Pre-Julian Alps. In fine weather can see from the top of a nice part of the Adriatic Sea.
Webcams in radius of km:
Bohinj, Bohinjska Bistrica, Bohinjsko jezero (čolnarna), Bohinjsko jezero (na Veglju), Črna prst, Davča, Gorje, Kobla, Koča na Uskovnici, Kojca, Kravja Črna gora, Most na Soči, Orožnova koča na planini za Liscem, Petrovo Brdo, Pokljuka, Porezen, Ravne pri Cerknem, Ravne v Bohinju, Soriška planina, Tolmin, Tolminski Lom, Vogar, Vogel, Volče, Zgornja Sorica
Share:

facebook

Twitter

myspace
Digg
delicious

reddit
Panorama:

Pictures: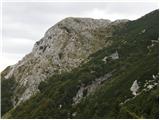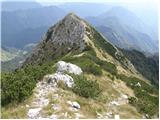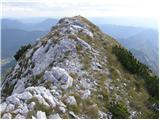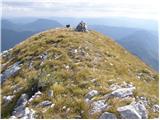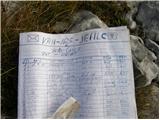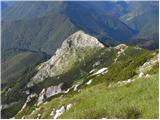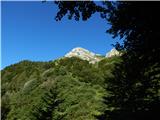 Copyright © 2006-2015
Privacy Policy
, Hribi.net, Mountaineering, Hiking, Trekking, Climbing