| | | | | | | | | |
| --- | --- | --- | --- | --- | --- | --- | --- | --- |
| Javornik above Črni vrh | | | | | | | | |
Views: 529665
Popularity: 93% (182th place)
Number of paths: 8
Number of GPS tracks: 0
Description of mountain (automatic translation):
Javornik is a hairy top of forest, which is located southeast of the Black Summit. At the top were in 1972 placed the lookout tower which extends above the canopy of trees so that we summit opens with a nice view. In fine weather to see the Dolomites, Carnian and the Julian Alps, Karavanke, Kamniško Savinje Alps and Snežnik. Between those peaks are seen Škofjeloško and cerkno Hills, part of Ljubljana basin, there Hills and part of the Gulf of Trieste.
The ascent to the tower was wet and dangerous for slipping on his own responsibility.
Webcams in radius of km:
Ajdovščina, Barnica, Col, Črni vrh nad Idrijo, Dolenje, Idrija, Idrija (Mestni trg), Idrija - Godovic, Zala, Javornik, Logatec, Logatec, Logatec (Blekova vas), Logatec (Gorenja vas), Lom, Medvedje Brdo, Nanos (Pleša), Otlica, Planina pri Rakeku, Podgrič, Podnanos, Predjama, Rebrnice, Rovte, Vipava, Zala
Share:

facebook

Twitter

myspace
Digg
delicious

reddit
Panorama:

Pictures: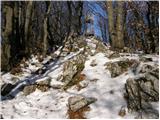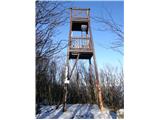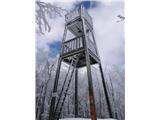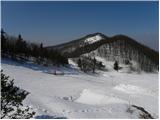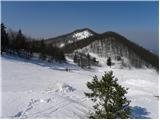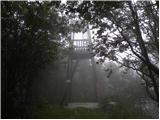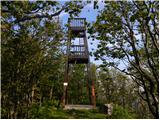 Video:
Copyright © 2006-2015
Privacy Policy
, Hribi.net, Mountaineering, Hiking, Trekking, Climbing