Views: 2420
Popularity: 27% (2276th place)
Number of paths: 2
Number of GPS tracks: 0
Description of mountain (Slovenian language):
Janževski vrh je 915 metrov visoka gora, ki se nahaja nad desnim bregom reke Drave in levim bregom potoka Velka. Na vrhu se nahaja cerkve sv. Janeza, ki je znana po močni pozitivni energiji, ki z močnim zdravilnim sevanjem zdravi.
Ob cerkvi se nahaja lovska koča LD Janževski Vrh, ob robu katere se nahaja vpisna skrinjica z vpisno knjigo in žigoma.
Z vrha se nam odpre lep razgled na Pohorje in del vzhodnih Karavank, proti severu pa razgled zastira gozd.
Surroundings within radius of
km:
Webcams in radius of km:
Grmovškov dom pod Veliko Kopo, Kapunar, Koča pod Kremžarjevim vrhom, Kope, Lovrenc na Pohorju, Radeljski prelaz, Ribnica na Pohorju, Ribniško Pohorje, Rogla, Rogla (apartmaji Dandi – Jurgovo), Rogla (Hotel Natura), Rogla (Mašin Žaga), Rogla (Ostruščica), Terme Zreče, Vurmat, Zgornja Kapla
Share:

facebook

Twitter

myspace
Digg
delicious

reddit
Pictures: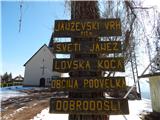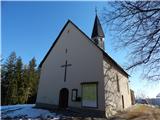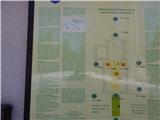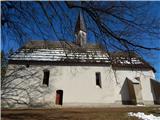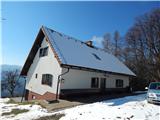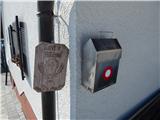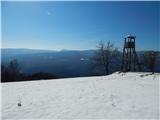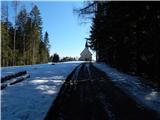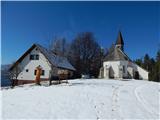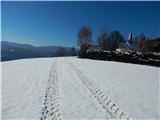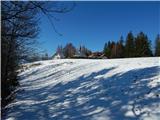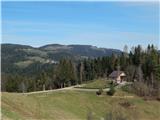 Copyright © 2006-2015
Privacy Policy
, Hribi.net, Mountaineering, Hiking, Trekking, Climbing