Views: 659
Popularity: 13% (2440th place)
Number of paths: 1
Number of GPS tracks: 0
Description of mountain (Slovenian language):
Grotta di Tofana je jama, ki se nahaja v južni steni Tofane di Rozes in je dolga približno 300 metrov, na nekaj mestih pa je visoka tudi do 10 metrov. Jama je še posebno zanimiva v začetku pomladi, ko iz stropa prične kapljati voda, ki ustvari številne ledene stalagmite. Do vstopa v jamo pa sicer vodi kratka zavarovana pot.
Webcams in radius of km:
Badia, Ciasa Oies, Cortina d'Ampezzo, Corvara in Badia, La Villa (Piz La Ila), La Villa / Stern, Monte Fertaz, Passo Gardena, Piani di Pezzè, Piz Arlara, Rifugio Bioch, Rifugio Fanes, Rifugio Fodara, Rifugio La Marmotta, Rifugio Lagazuoi, Rifugio Lago Boe, Rifugio Lavarella, Rifugio Lee, Rifugio Nagler, Rifugio Pralongia, Rifugio Ra Valles, Rifugio Santa Croce, Rifugio Sennes, San Cassiano / St. Kassian, St. Kassian (Piz Sorega), Tofana di Mezzo, Tofana di Rozes, Ütia Crëp de Munt, Ütia Piz La Ila (Alta Badia)
Share:

facebook

Twitter

myspace
Digg
delicious

reddit
Pictures: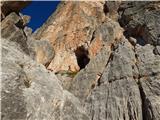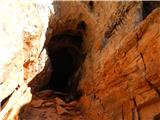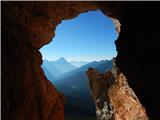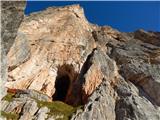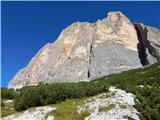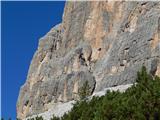 Copyright © 2006-2015
Privacy Policy
, Hribi.net, Mountaineering, Hiking, Trekking, Climbing