| | | | | | | | | |
| --- | --- | --- | --- | --- | --- | --- | --- | --- |
| Großglockner | | | | | | | | |
Views: 551334
Popularity: 95% (137th place)
Number of paths: 2
Number of GPS tracks: 0
Description of mountain (automatic translation):
Veliki Klek, after the German Großglockner, with 3798m the highest peak of Austria and the High Tur. The summit on which stands the cross, is a beautiful view of the greater part of Austria, in fine weather, however, view reaches all the way to Slovenia, where you can see Julijce, Karavanke and part of Kamnik Alps Savinjske.
Top of the relatively difficult access due to learn the advanced gornikom with proper mountain equipment. Under the Big Klekom, but is also one of the largest glaciers in Europe (after Germany and shepherdess Pasterze), which is in certain places more than 160m thick.
Both Glacier and the Great Klek, are clearly visible with the Großglockner alpine road-Hochalpenstraße, leading 2572m high..
Surroundings within radius of
km:
Webcams in radius of km:
Alpincenter (Kitzsteinhorn), Edelweißspitze, Gipfel (Kaprun), Großglockner Hochalpenstraße - Fuschertörl, Grossglockner, Heiligenblut, Heiligenblut (Fallbichl), Heiligenblut Ort, Kals - Matrei, Kals am Großglockner (Adlerlounge, Cimaross), Kaprun (Sonnenkar), Kaprun - Kitzsteinhorn, Rossbach (Heiligenblut), Rudolfshütte, Schareck (Heiligenblut), Wiesbachhorn
Share:

facebook

Twitter

myspace
Digg
delicious

reddit
Pictures: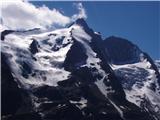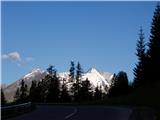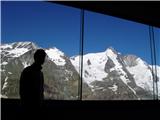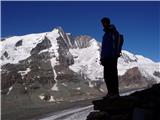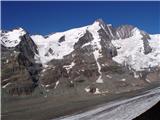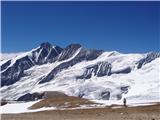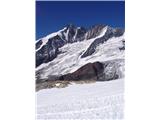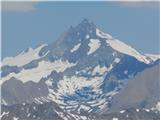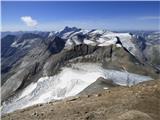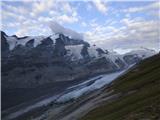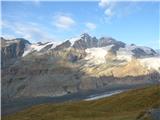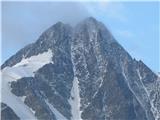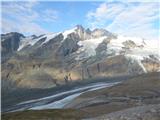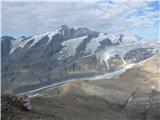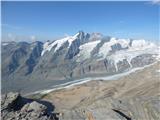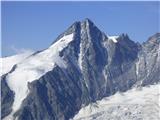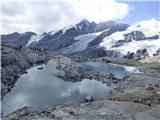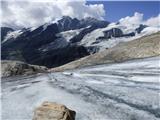 Video:

Copyright © 2006-2015
Privacy Policy
, Hribi.net, Mountaineering, Hiking, Trekking, Climbing